Feeling a little overwhelmed?
Fret not, if this is your first time at a bridal studio, just let us know and our designers will help you along!
We have also broken down the general process so we can take this step by step with you!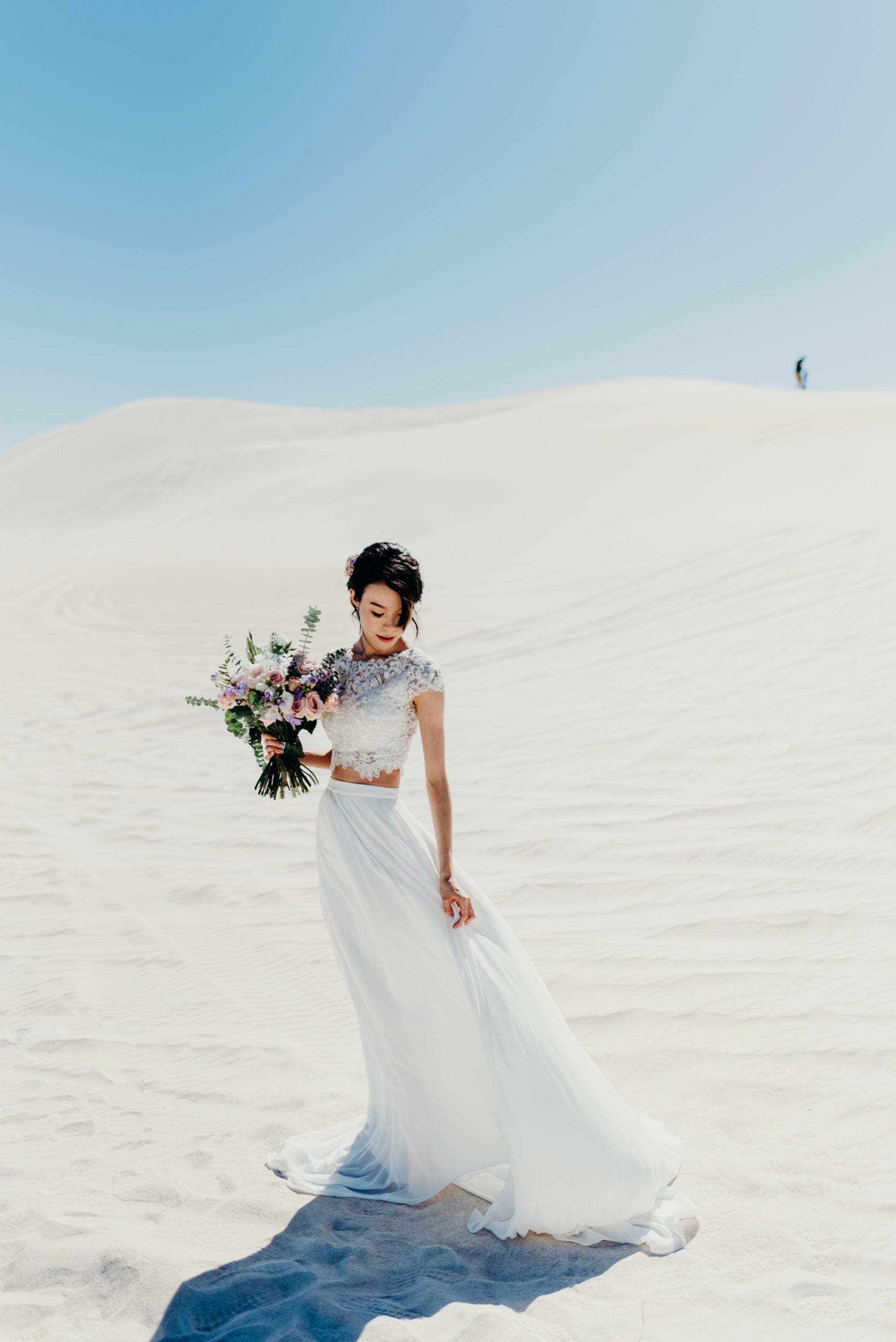 BROWSE.
START SIEVING OUT YOUR PREFERENCES
Pinterest is going to be your best friend in this wedding planning journey!
If you are not sure where to start, just type a couple of key words like
"Simple, lace, wedding gown" and go from there!
Start pinning pictures and details that you like, and eventually you will start to see some commonalities across your pins. That would help you to identify elements that you like, and you can do a further search when you get an
idea of your own preferences!
#WCTip: It would help to label or make small notes to sort your pins.
For e.g. you like the fabric on this picture, or the silhouette in the other one. This will make for better and more efficient discussion later when you share your board with us! We would suggest to list your preferences according to these categories: Silhouette, neckline, back design, train length. If you want to go more in-depth, types of fabric/laces would be great as well!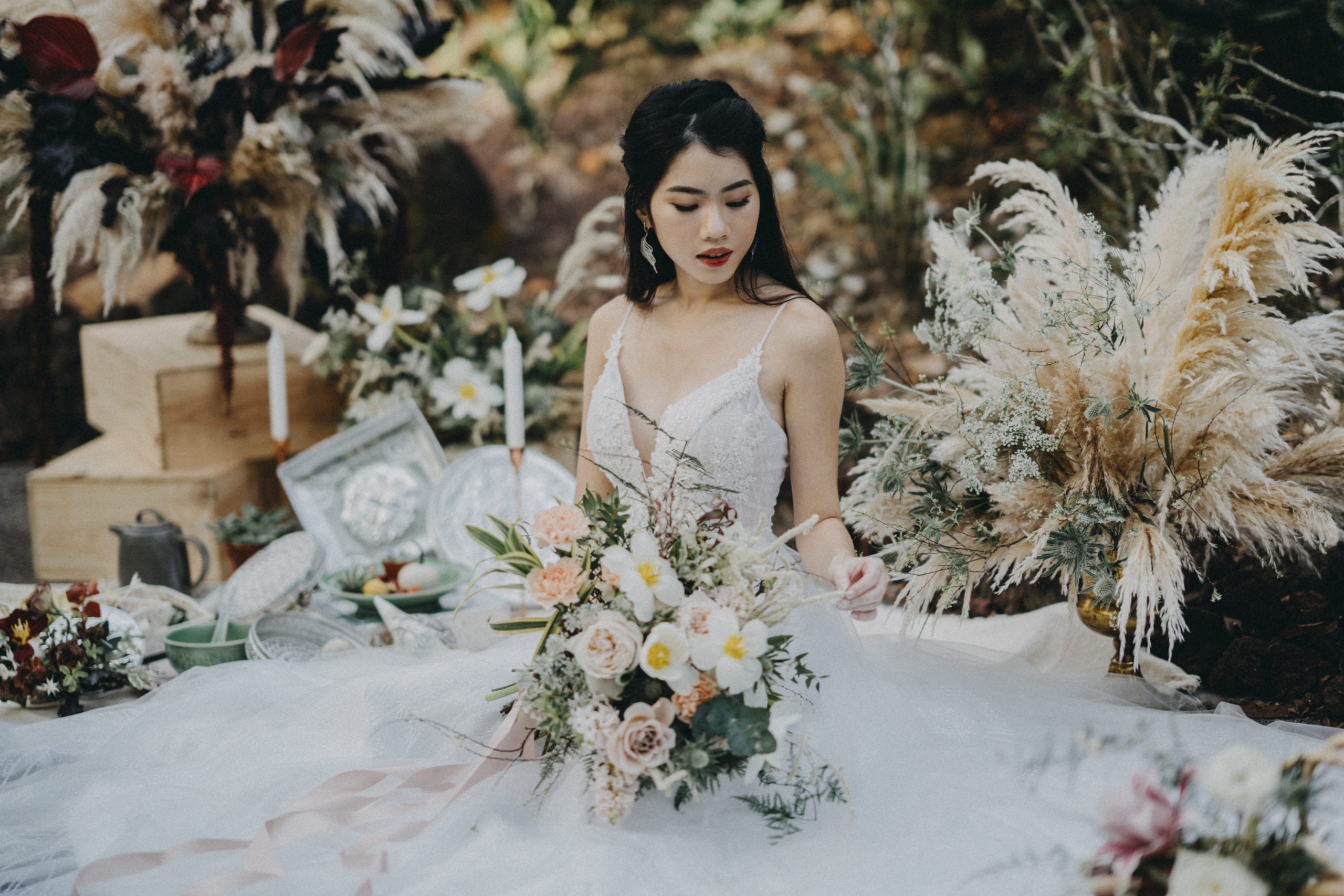 RESEARCH.
WHAT STAGE OF PLANNING ARE YOU AT?
Have you already tried on gowns at other boutiques? Are you also looking for your make up artist and wedding photography? Or have you already settled everything else, and are only looking for THE one gown?
If you are right at the beginning of the journey, we highly recommend checking out the various partner packages and perks from our partner community! While we are not your traditional bridal studio with everything from car deco, family outfits, bridal jewelry etc rolled into 1 giant package, we do recognize the convenience of getting most of the big ticket items done at one stop. Hence our partner packages are specially tailored to help you tick off most of the items in your checklist, without comprising on quality.
Check out all the available packages and perks before coming down for an appointment. The savings from these packages can amount to quite a fair bit, since our partners accord us special rates for our #WCBrides - and we pass these discounts in full, to you. It will be helpful to check out these partner portfolios before you come for your appointment!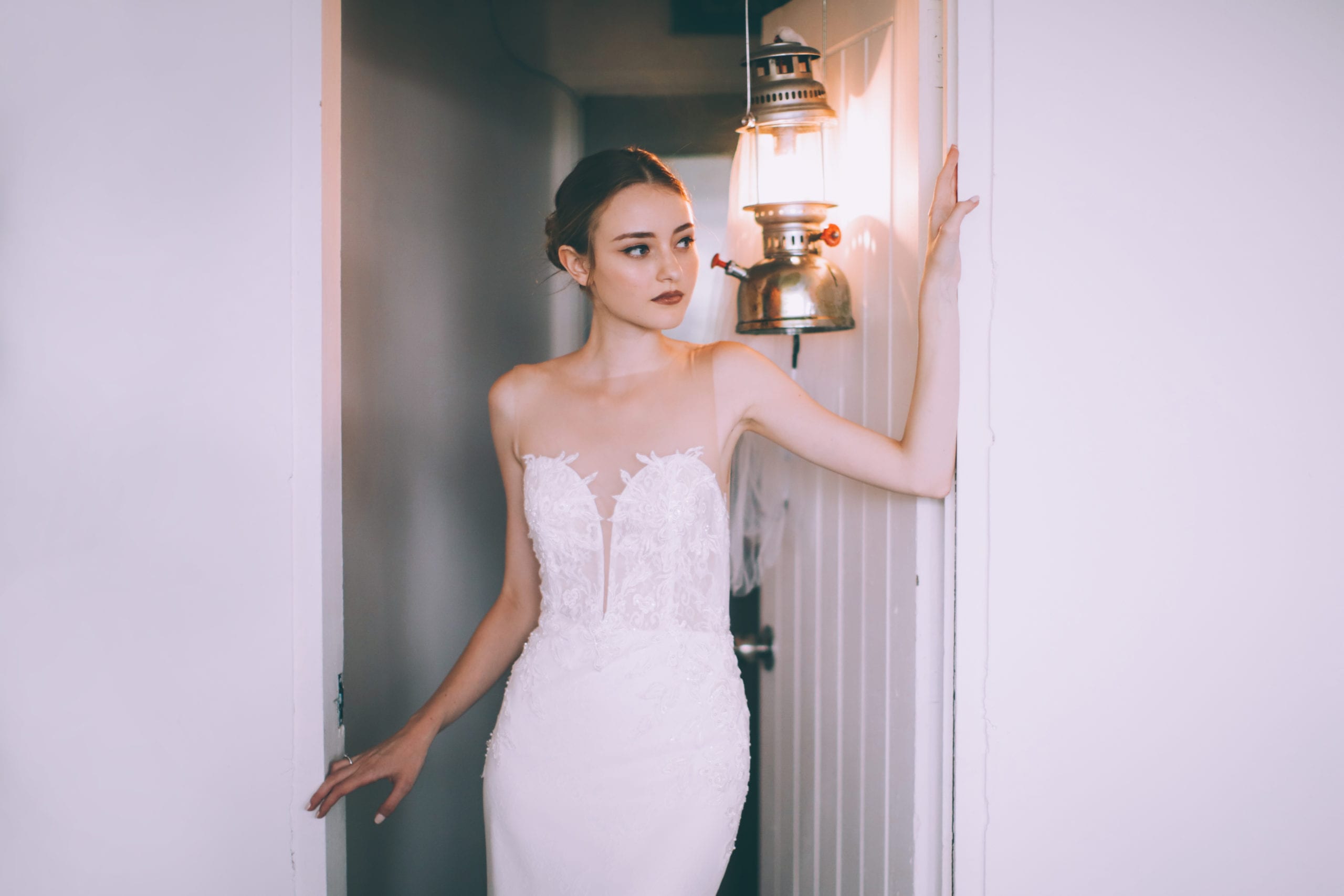 TRY.
COME WITH AN OPEN MIND
If you have done steps 1 & 2, you will probably have an idea of what you are looking for by the time you are ready to come for a fitting! Come and have a chat with us, and feel free to let us know your preferences or concerns. Do however, keep an open mind! Even if you have started trying gowns at other studios, bear in mind that each studio has its own style. A silhouette that you didn't like before might suddenly look different because of differences in cutting or design.
For first-time clients, don't be intimidated! Our consultants are all designers, not salespeople - they can guide you step by step, through the different silhouettes, necklines, fabric, designs, and help you to navigate the fitting! Feel free to feedback to us on what you like or dislike about the piece you are trying, and we will be able to help you narrow down your preferences even if you can't quite put it into words!
At the end of the appointment, we will also help to summarize and give you pointers on what to look out for, or what types of fabric/placement you should consider in order to complement your shape or best features!