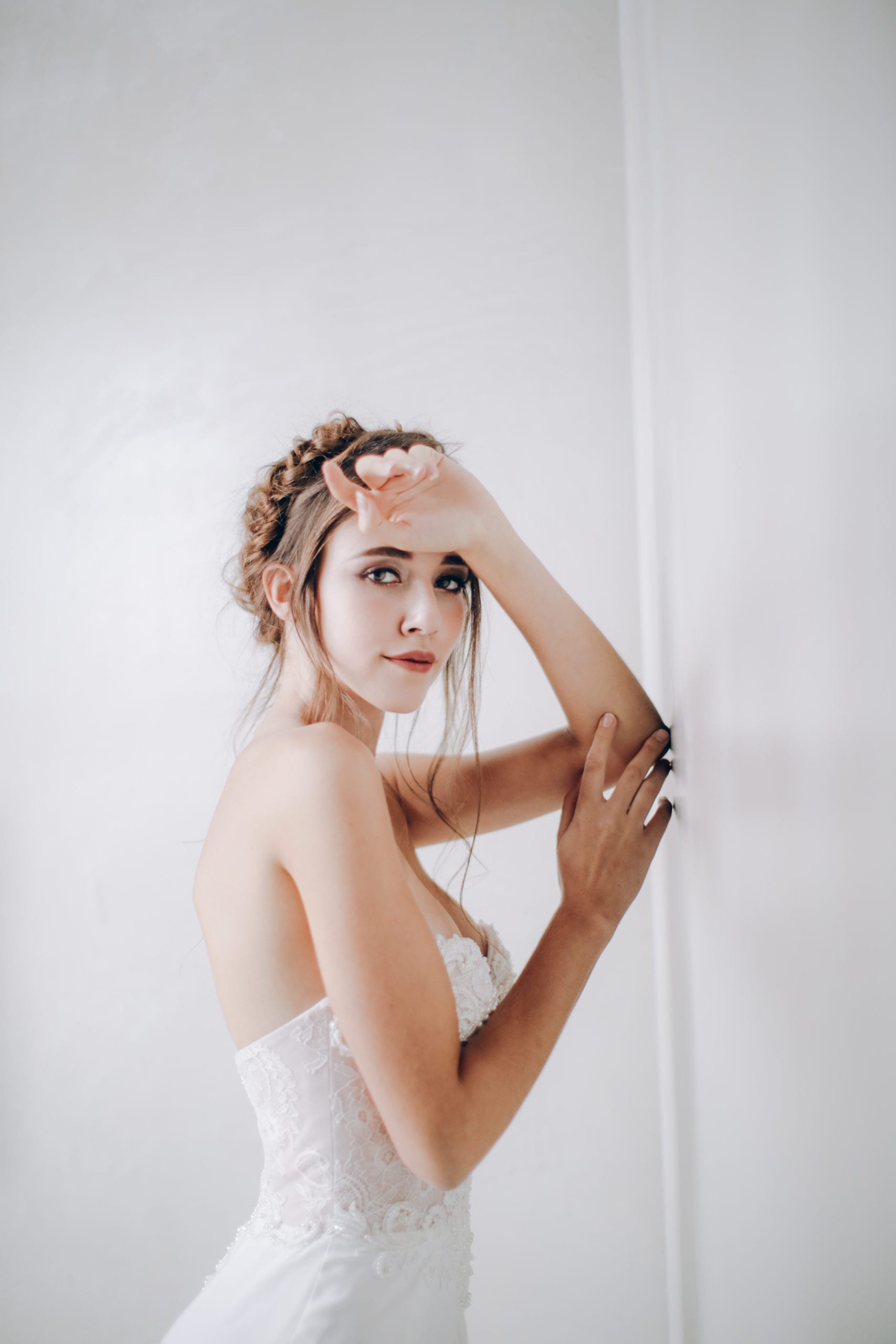 Boho, rustic elegance with
flexible, detachable elements
Wear it on its own as a bustier gown, or add on the beaded off-shoulder straps for an elevated look. Elysia gown has 3 flexible elements, allowing you to create your favorite look!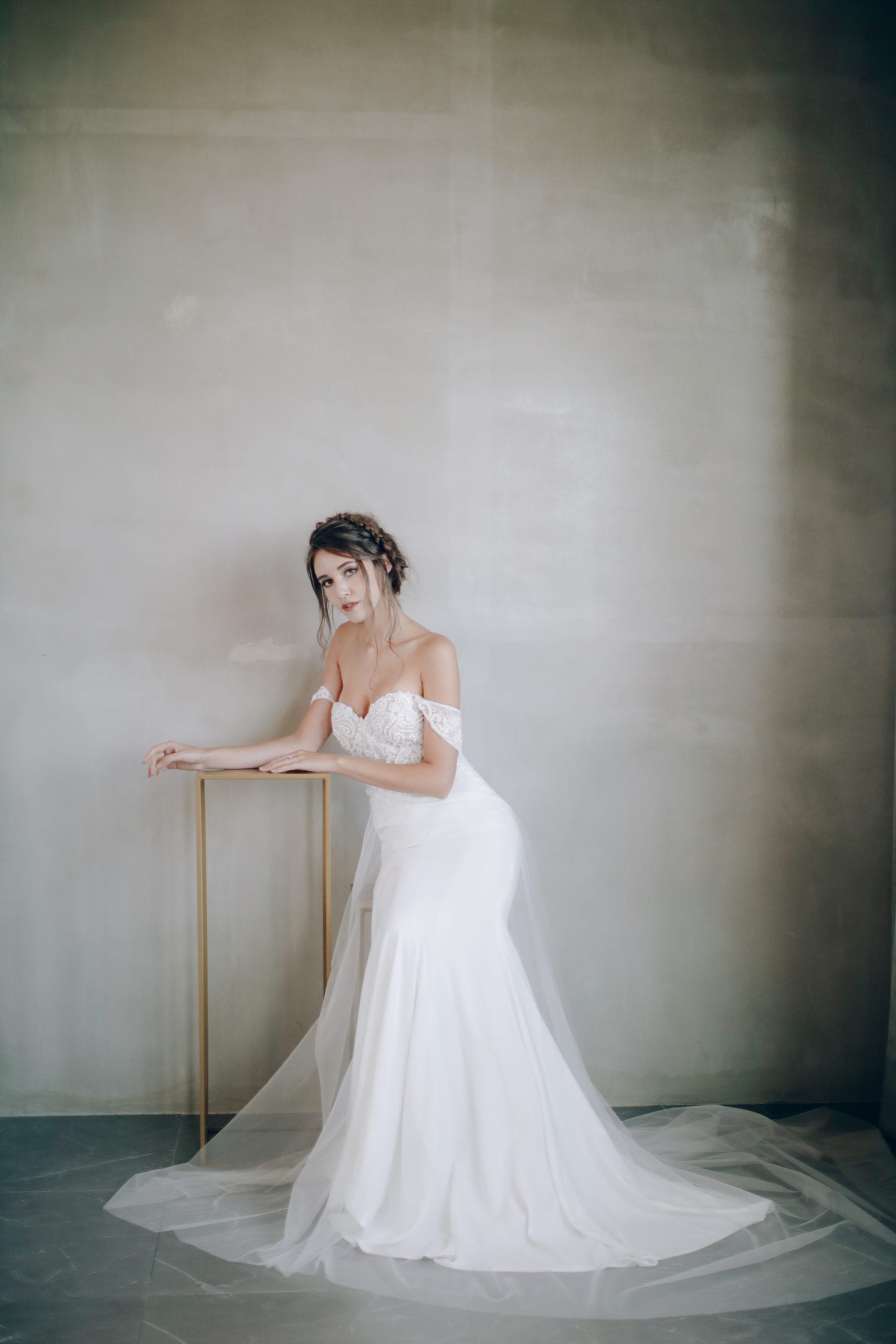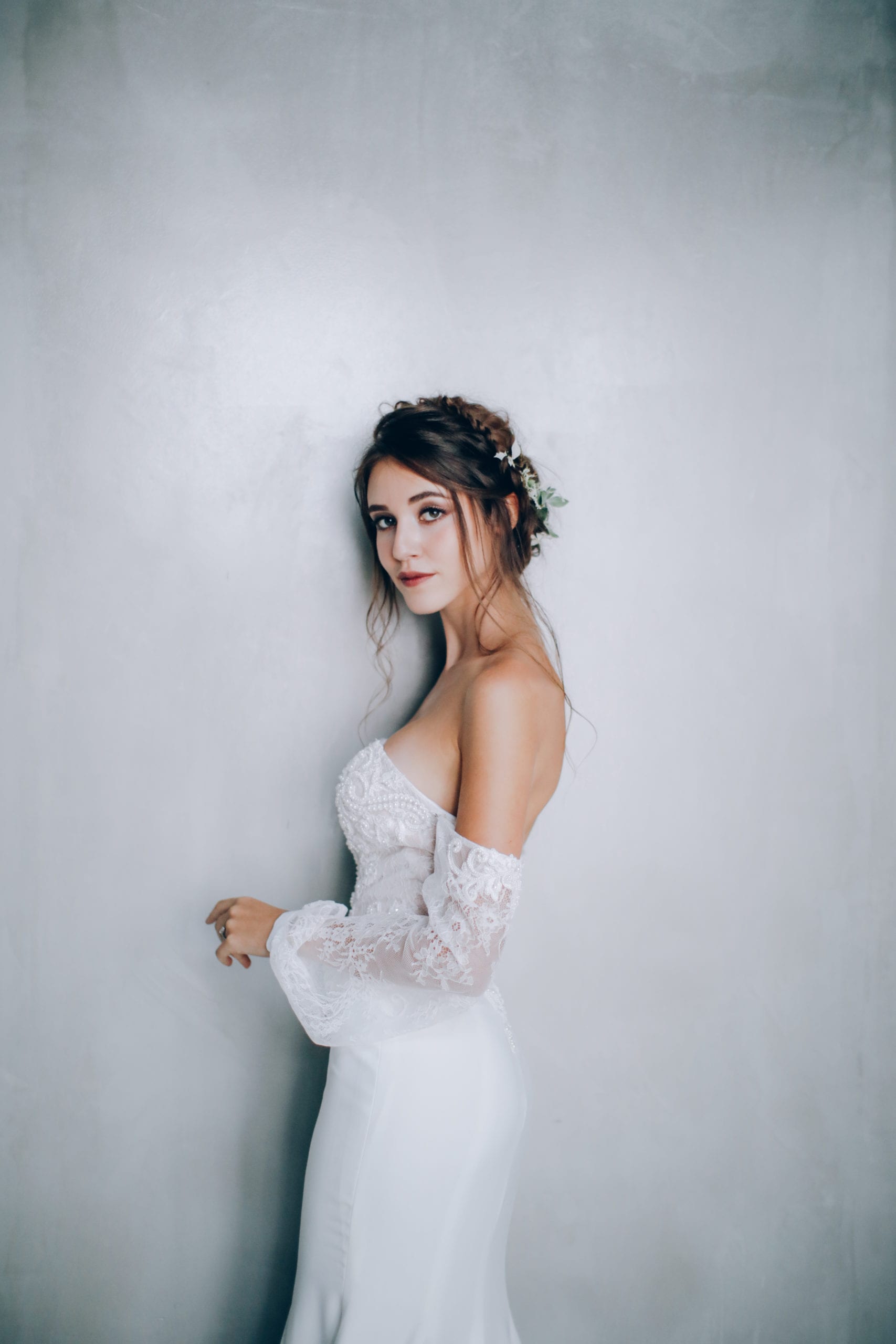 Go bohemian with this long sleeved crop top!
Pair it with an A line skirt (comes with pockets, how awesome is that!) or a mermaid skirt to show off those curves!
Halter, cross back, straight spaghetti or V-back, take your pick!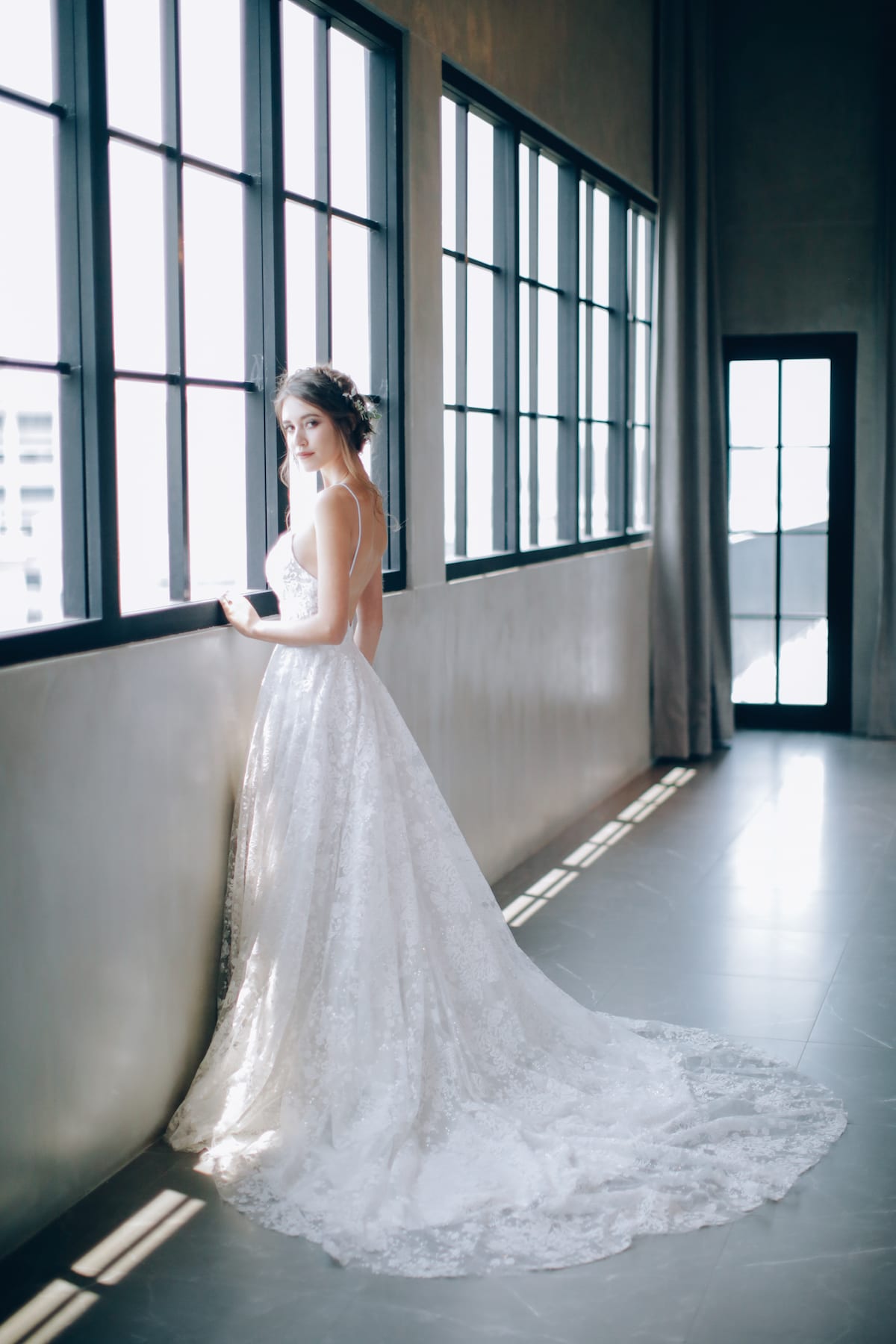 We absolutely adore the details on this A line piece.
Featuring a floral lace pattern on sequinned tulle fabric, the Evie can be worn 4 ways (say whutt!). A simple scalloped lace mermaid based with the choice of 2 add-ons. Switch it up and go from simple to grand in seconds with this matte organza skirt.
If you're a fan of sweeping floral trains, just attach the soft tulle overlay! Our favorite detail? Definitely the floral vines creeping up and around the delicate pearl buttons.
Minimalist, royal and sweet -
3 personalities rolled into 1