A new partial customization project for bespoke designs - MOD. Read on to understand about our new MOD selection!
MOD by WeddingCrafters is a partial customization project catered for brides in bespoke limbo - these are the ones who can't quite find what they are looking for off the rack, and yet find the whole bespoke journey too daunting and fussy.

MOD - short for both modular and modern, provides a carefully curated list of options, guiding our brides through a 5-step process that allows flexibility in customizing their gown options.
If you find yourself always thinking, 'if only this was in a V neckline', or 'if this had a sparkly base, it would be perfect!' - you might just be a #WCMODbride!
Best of all, the MOD system features fixed and transparent pricing categories right from the start. Brides are also able to try on mock-ups that will help you visualize better before you commit!
(Price quoted for a made-to-rent piece where the gown will be returned to studio after actual-day wedding)
35% SURCHARGE TO KEEP THE GOWN
(Min. 4 months lead time)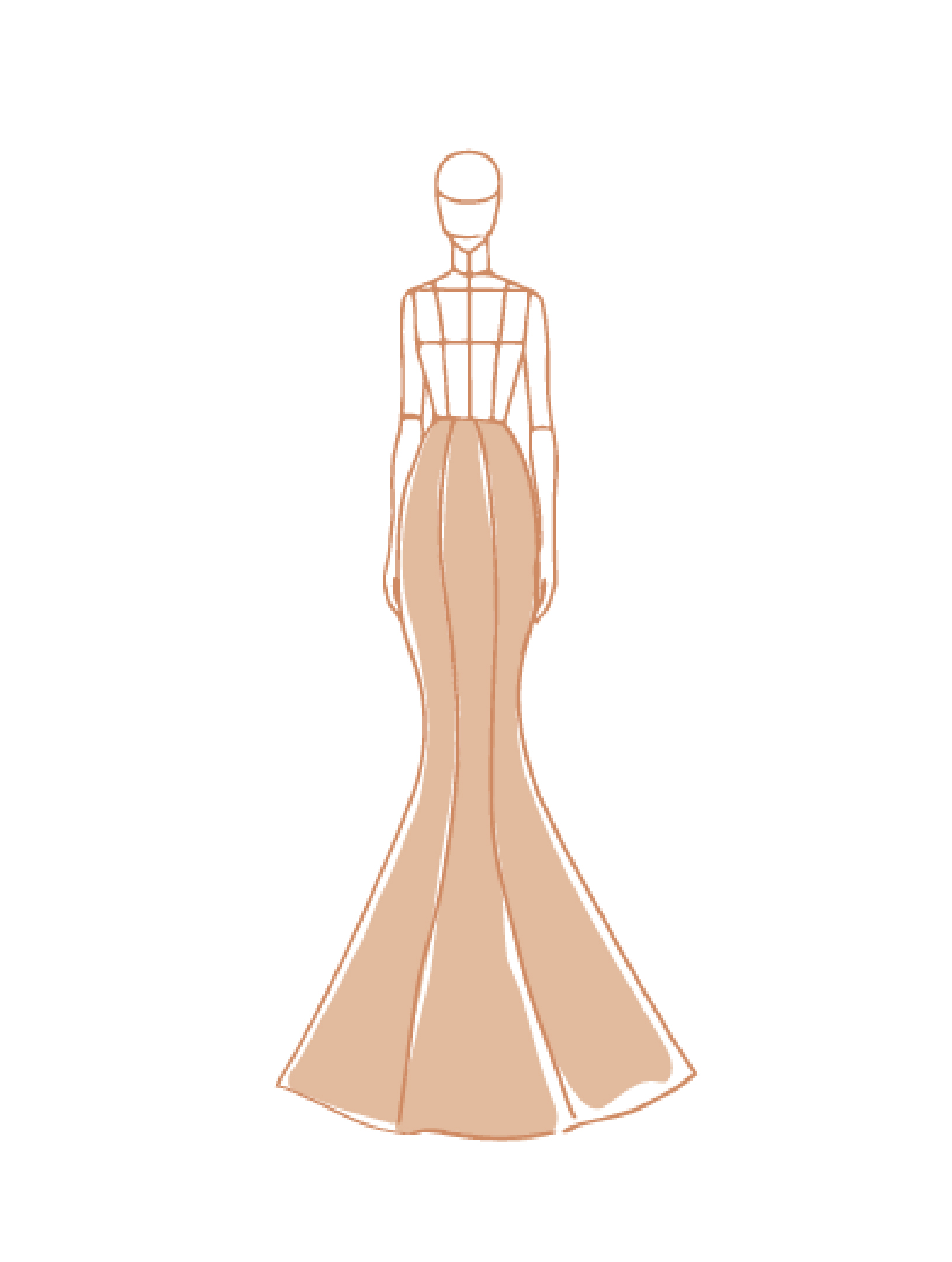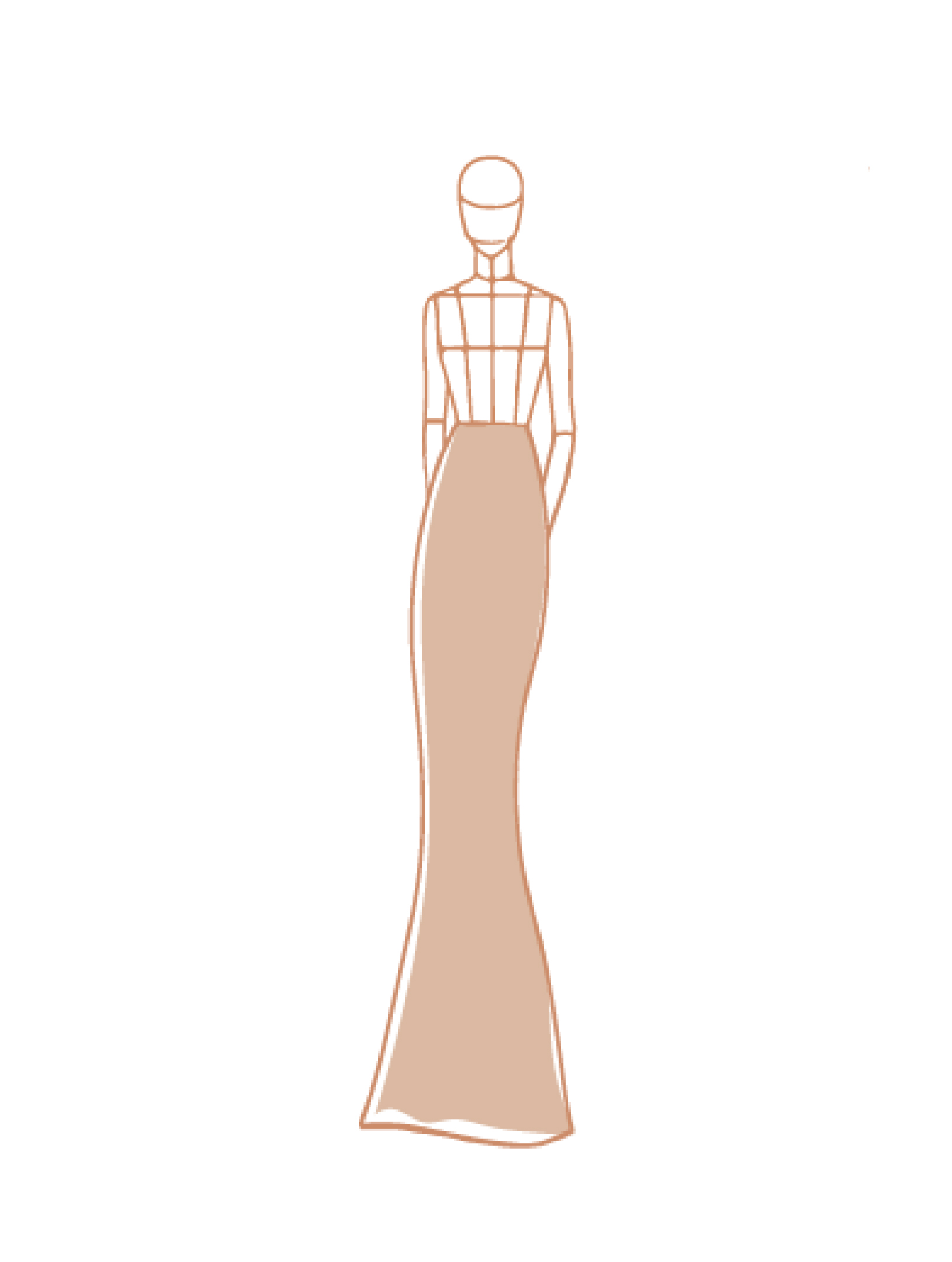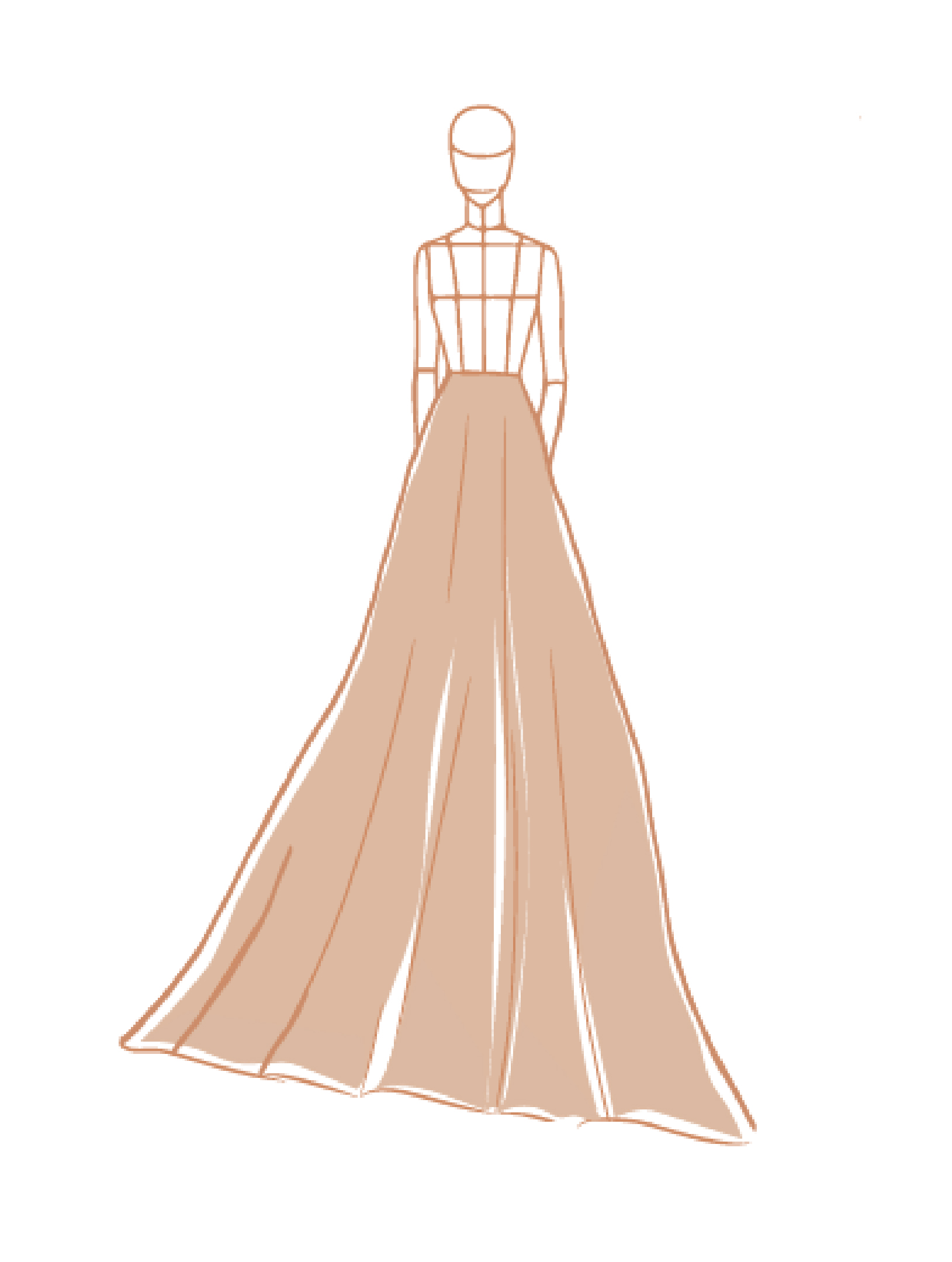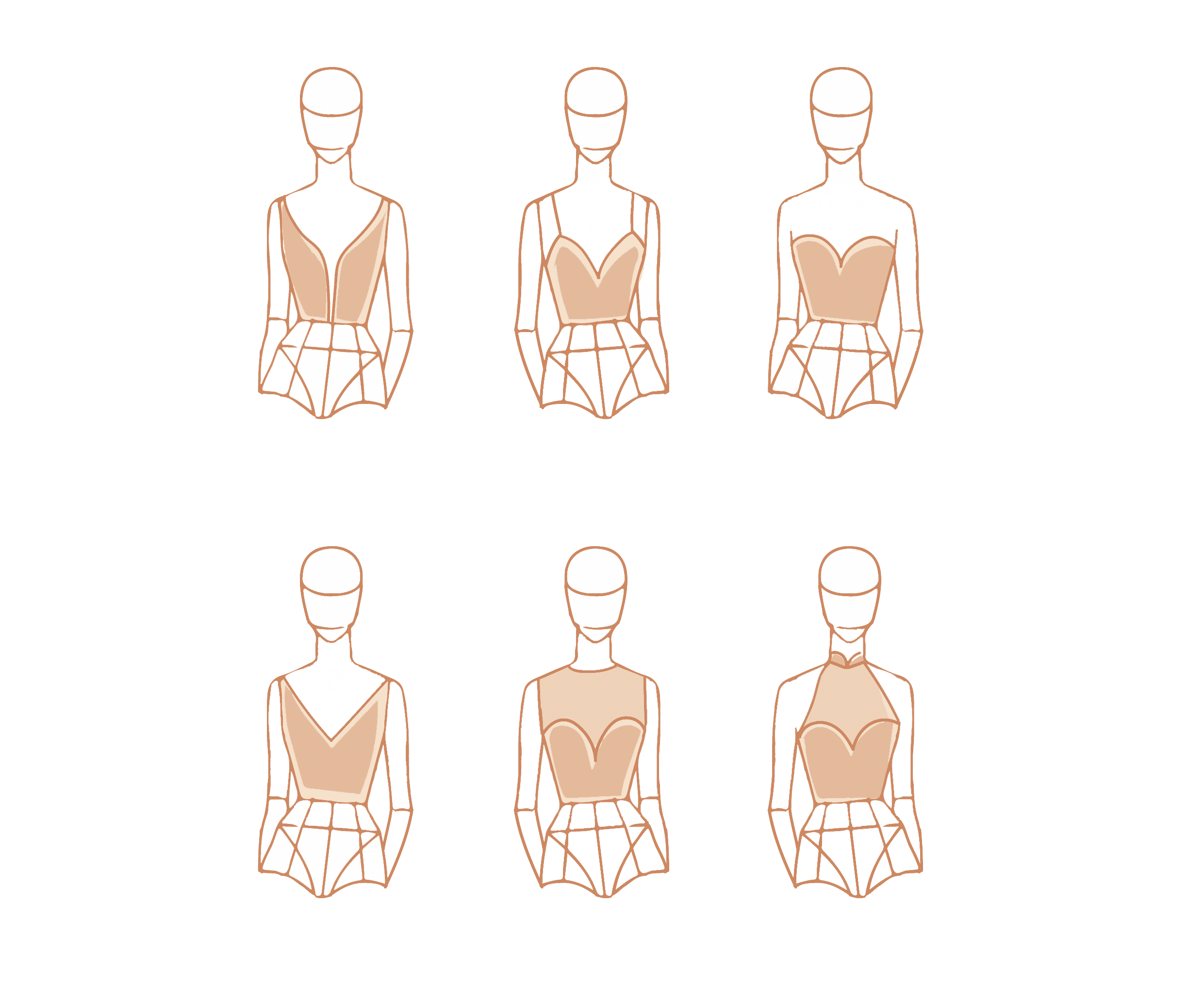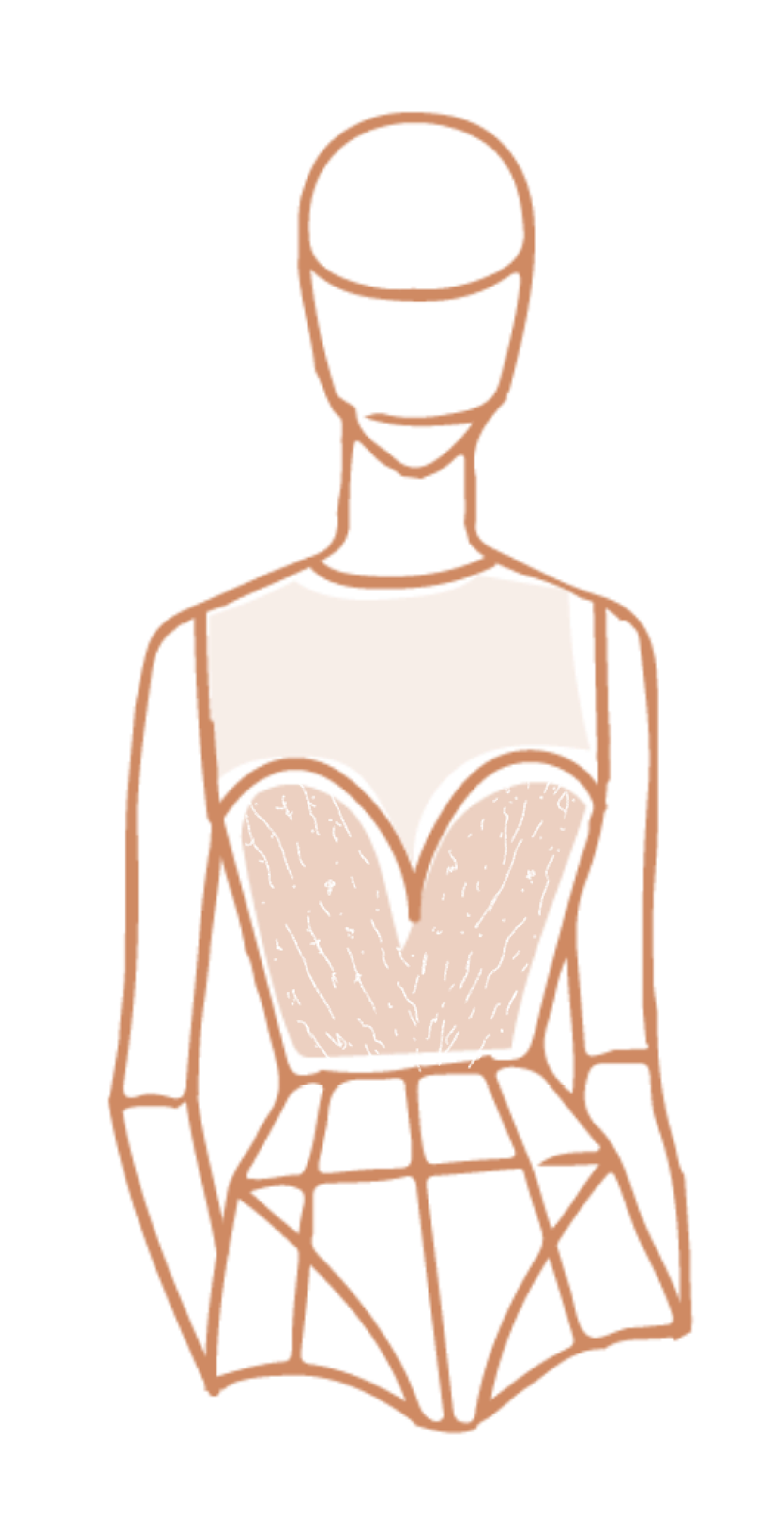 This forms the base of your dress, choose from the Basic tier for a clean minimalist look or from the Special tier if you prefer more lace texture/sparkle.
Tulle
Satin
Crepe
Organza
Georgette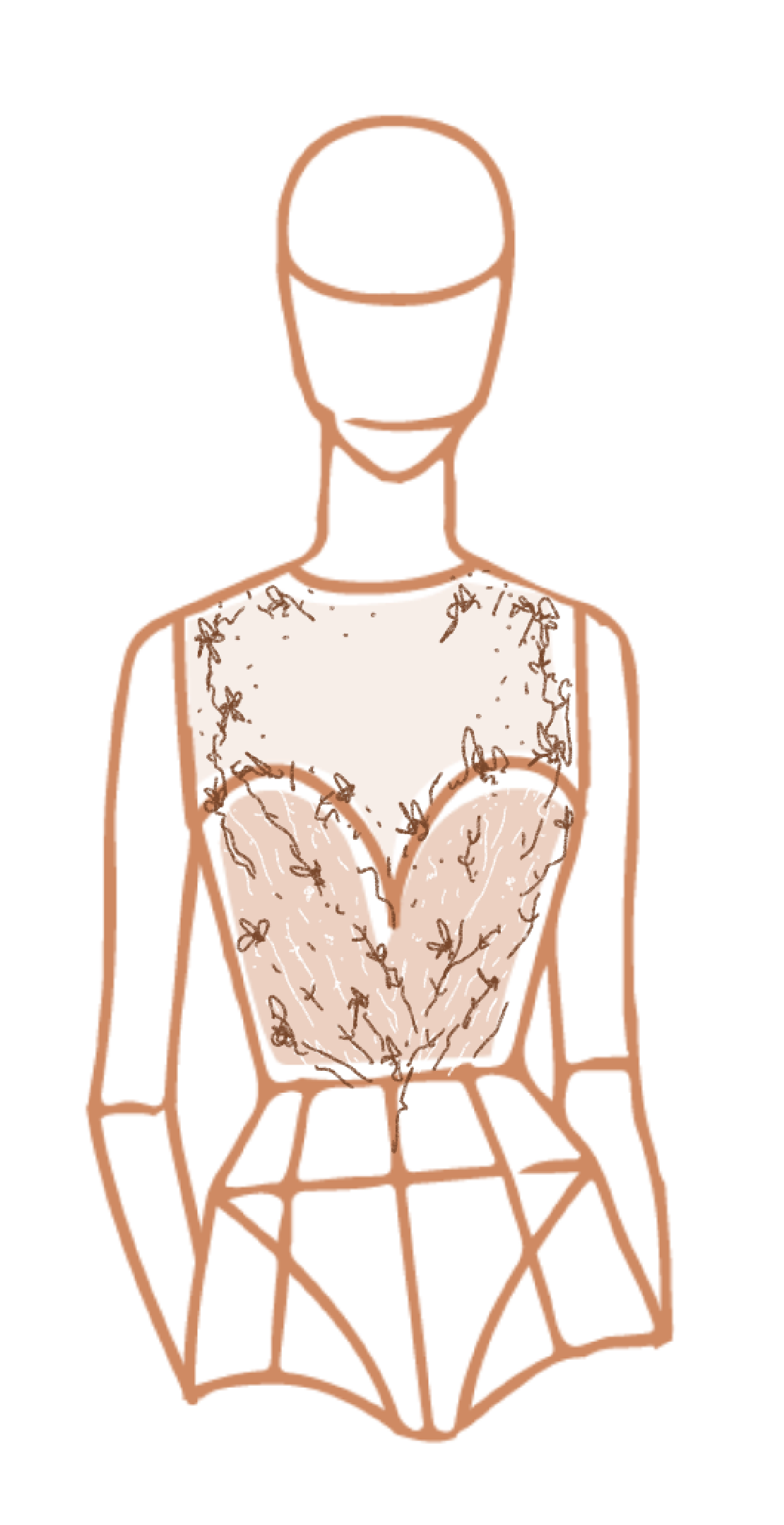 This is the outer layer on top of the skeletal base. Choose from our library of signature lace options, or more extravagant beaded / colored options!
Beaded Lace
3D Lace
Colored Lace
Corded Lace
Lace embroidery
BODICE
(outer lace handsewn on bodice and trailing down, ending before the hip)
EXTENDED
(full body lace, trailing from bodice down to knee)
TRAIN HEM
(lace details on train)
FLOOR: Floor length.
SWEEP: Extends 6 inches from floor length.
COURT: Extends approx. 24 inches out from floor.
CHAPEL: Extends approx. 40 inches out from floor.
CATHEDRAL: Extends approx. 2m from floor.
A sneak peek into some of our MOD pieces!
Eunice really liked some of our off the rack designs, particularly the more minimalist / half-half styles with a laced bodice and clean bottom. We did a customized piece for her that fitted her needs better, with a fully lined bodice and a higher back design for more coverage as requested! Here's a sneak peek into her fitting sessions!
Inspired by our original Skye design, we made some tweaks according to Eunice's preference. The original had a nude mesh bodice which gave a slightly sheer look. We replaced this and made the bodice fully lined and opaque before hand sewing the laces on.
After the size and cutting check at the 1st fitting, our Crafters will proceed to do up the lace work, this part may take up the longest time as we make sure every detail is in its correct place, sometimes we rearrange (& dismantle) multiple times until we are satisfied with our work!
Loving this versatile floral and leafy lace type (under our Basic Lace tier)!
At the 1st fitting, our Crafters will do a check on the gown cutting and shape of the skeleton, to make sure that all is good before we proceed to do up the lace work. For her gown, Eunice has chosen to go with a tulle and soft lace base for the top, and a crepe bottom.
Under the MOD system, you can opt to get your dress ready earlier so that you can use your gown for a pre wedding shoot prior to the Actual Wedding Day. This makes a lot of sense since you will get more mileage out of your customized gown!
We will be adding more lace to the illusion mesh for Eunice's Actual Day, which will give it a bit of a different look!
Pricing categories are straightforward and transparent, we have created a calculator to break down the costing for you, so it is clear how much your dress will cost as you toggle between different options.
As all our own rental gowns are made in-house, right in our little studio, you will be in good hands with our team of skilled designers.
If you like our style & are unsure if you should go for our usual rental or a customized MOD piece, you can always start out with rental first. 4 months out from the wedding if you prefer to switch over to MOD, you absolutely can!
You can still wait out to see if you can have your dream gown from the rental range before committing to a bespoke/customised piece!