ACTUAL-DAY / PRE-WEDDING: GOWN RENTAL, BRIDAL MAKEUP & WEDDING PHOTOGRAPHY
2 x Gowns
1 x Fresh Makeup & Hair
1 x Change of Styling
10 hrs AD Photography
All colour-corrected digital files return
30 4R prints by photographer's choice
1 x Gown
1 x Fresh Makeup & Hair
6 hrs AD Photography
All colour-corrected digital files return
30 4R prints by photographer's choice
3 x Gowns
2 x Fresh Makeup & Hair
10 hrs AD Photography
All colour-corrected digital files return
30 4R prints by photographer's choice
Additional cash discounts
2 x Gowns
1 x Fresh Makeup & Hair
4hrs of PW photography
15 digital enhanced photos
Up to 150 good photos with basic edits (colour correction)
5 4R Prints
1 x Gown
1 x Fresh Makeup & Hair
1.5hrs of PW photography
10 digital enhanced photos
Up to 60 good photos with basic edits (colour correction)
5 4R Prints

AD 1 Package: 1-hr complimentary casual shoot
AD 2/3 Package: 2-hrs complimentary casual shoot + $100 off
AD 2/3 + any PWS Package: 2-hrs complimentary casual shoot + $200 off
Basic Inclusions for all
AD/PW Packages:
Complimentary rental of
Pre-Wedding Kit for all PW Packages:
Dry Cleaning
Rental of Bridal Veil/Can-can
Fitting/Alterations/Adjustments
1 x Faux Hand Bouquet
Hand-held Gown Steamer
Hand-held Fan
Portable Changing Tent
Insect Repellant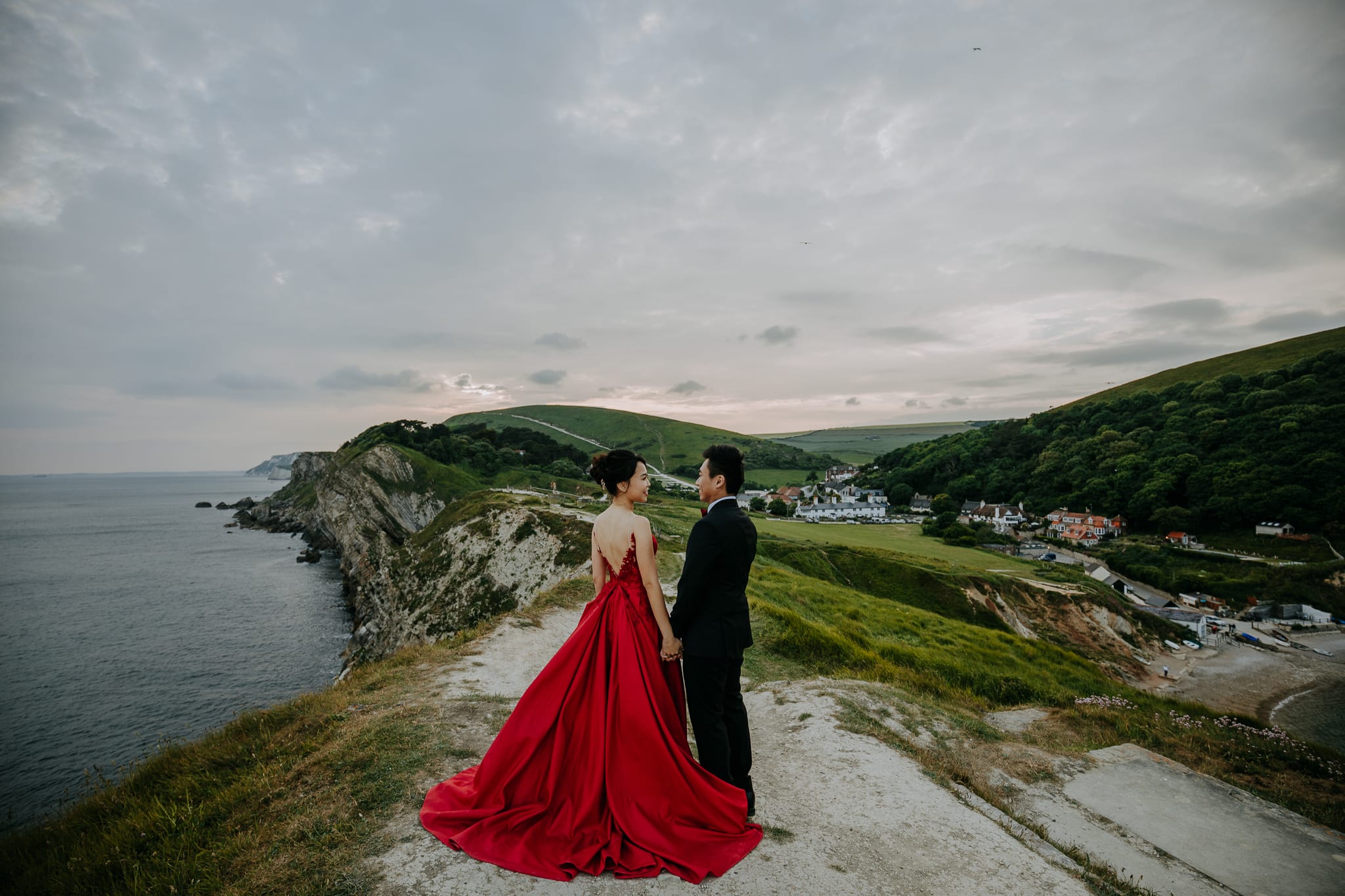 DO I GET TO CHOOSE MY MAKEUP ARTIST?
Trial is not included and can be arranged at an additional $300. The trial includes both makeup and hair. Your makeup artist will be in touch with you to arrange the trial session - this will be done at the makeup artist's studio.
ARE THERE DIFFERENT TIERS FOR THE PHOTOGRAPHY TEAM?
The above packages are fulfilled by Ariel from Knottin Visuals. Should you prefer another team member's works, you may choose to upgrade to Senior Photographer if you wish.
ARE THE PACKAGES CUSTOMISABLE?
Yes, these packages are customisable should you require to add on or change certain elements. For e.g. if you are looking at AD 1 package but need an additional fresh make up session, you can use the Package Calculator to build your own customised package.
ARE THERE OTHER CHARGES I SHOULD BE AWARE OF?
Additional hours required are chargeable @ $250/hr. Unused hours are not refundable. Coverage before 6.30am is chargeable at $50. Weekday (excluding Fridays, Eve of Public Holidays & Public Holidays) weddings enjoy $100 off. There will be a surcharge of 5% (on photography fees only) for AD bookings on all Eve of Public Holidays & Public Holidays. There will be a photography surcharge of $300 for PW bookings on Fridays, Weekends, Eve of Public Holidays & Public Holidays.
Morning Surcharge for Makeup and off-island location surcharge may be applicable. This is payable directly to your makeup artist on the day of your pre-wedding/wedding day.