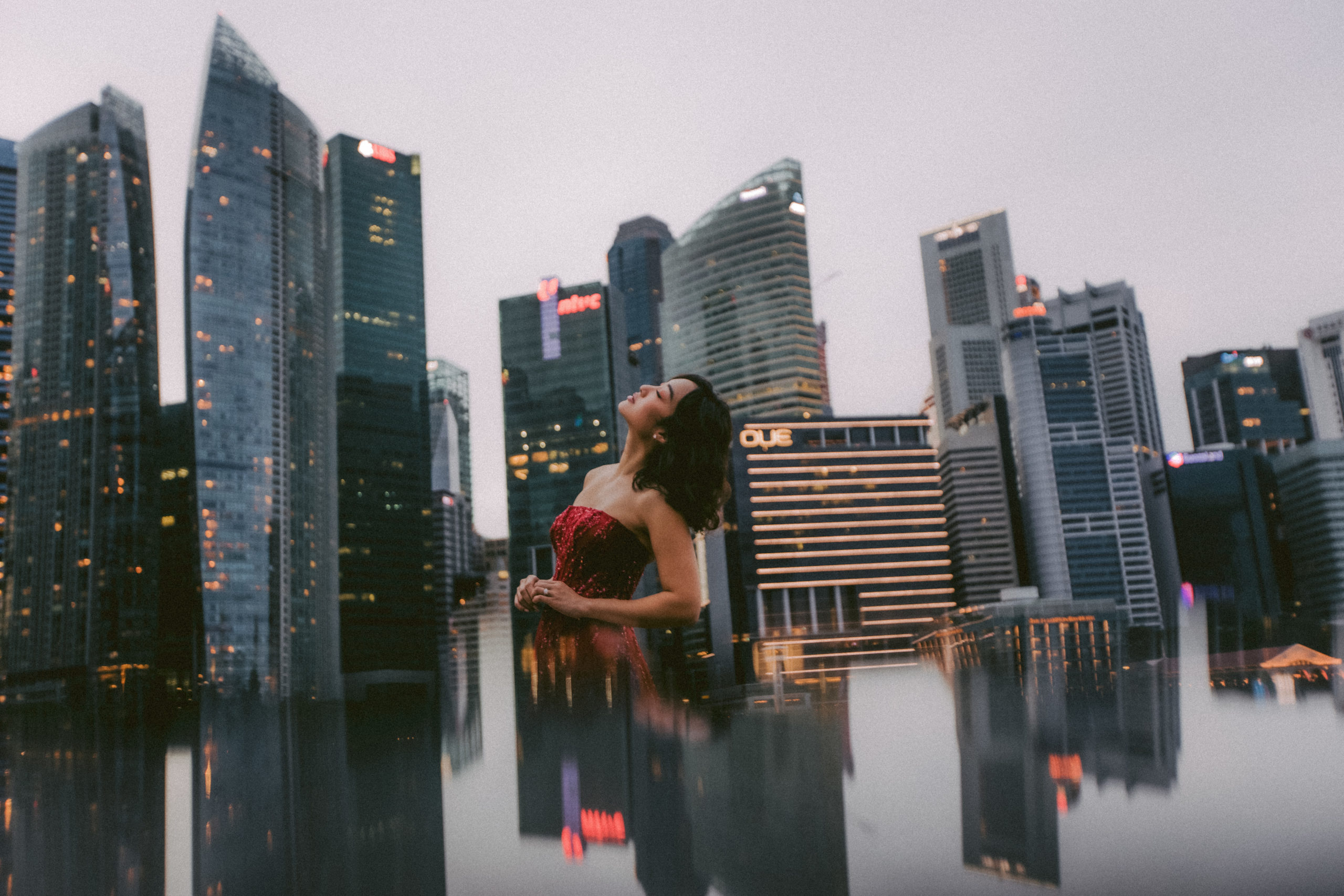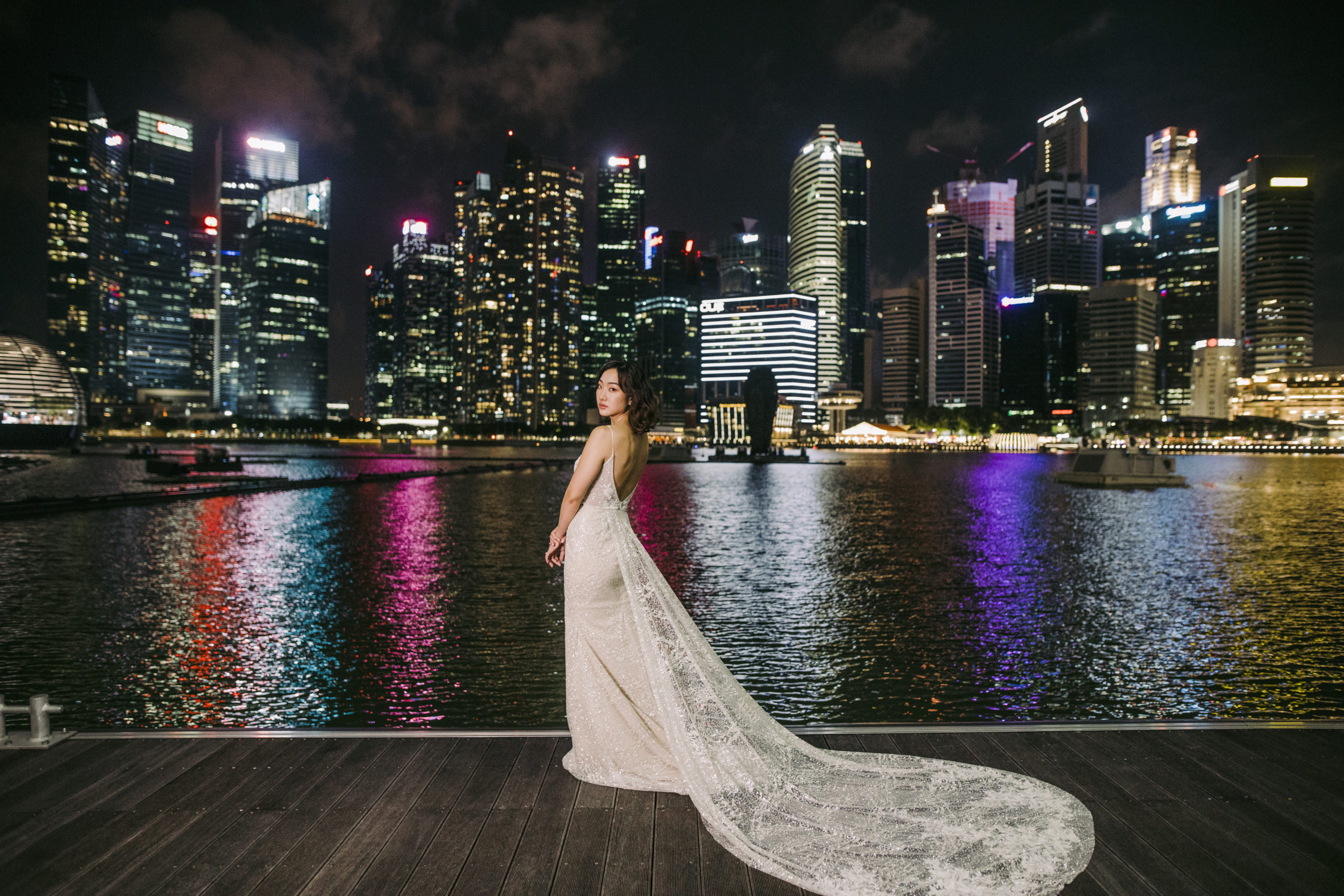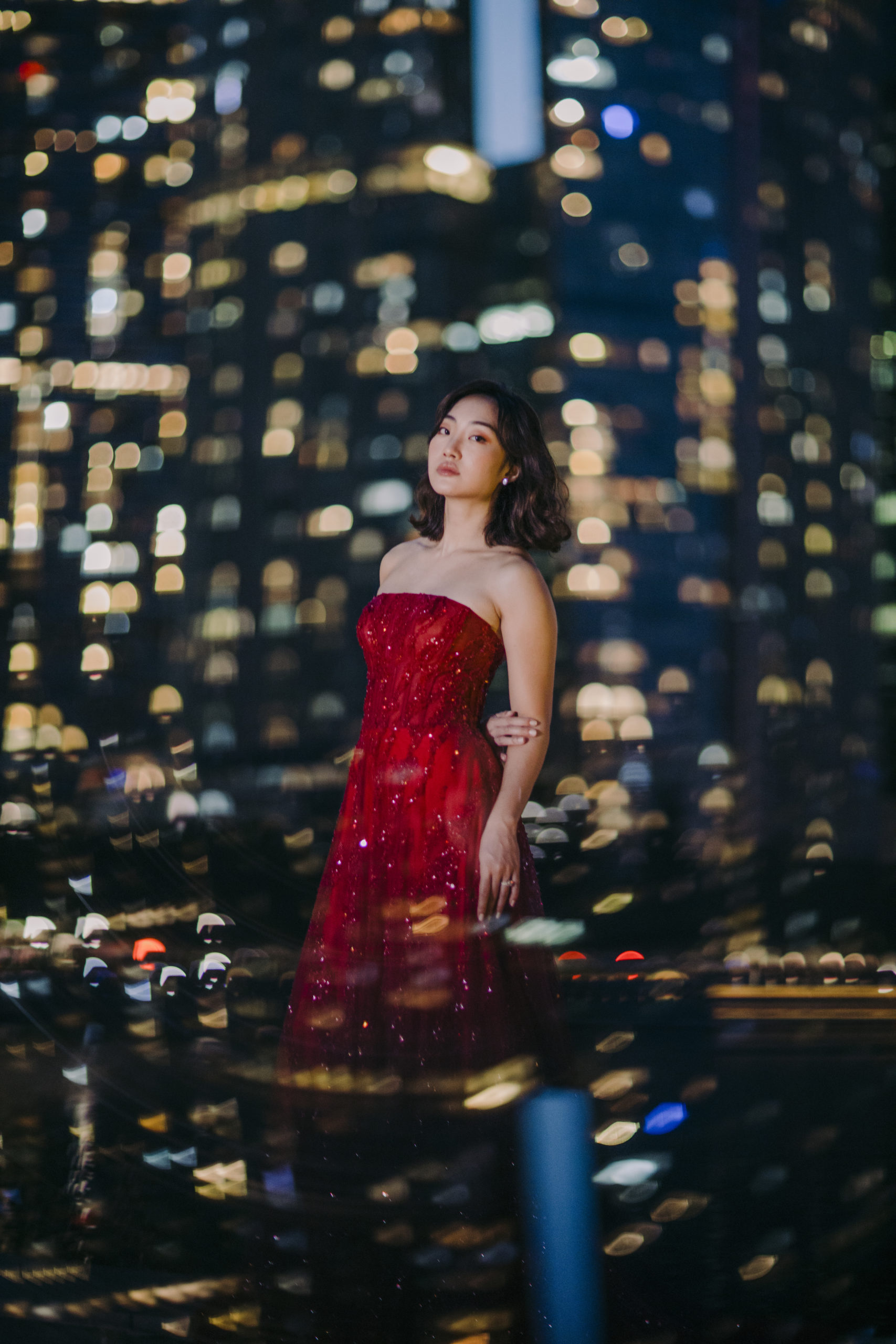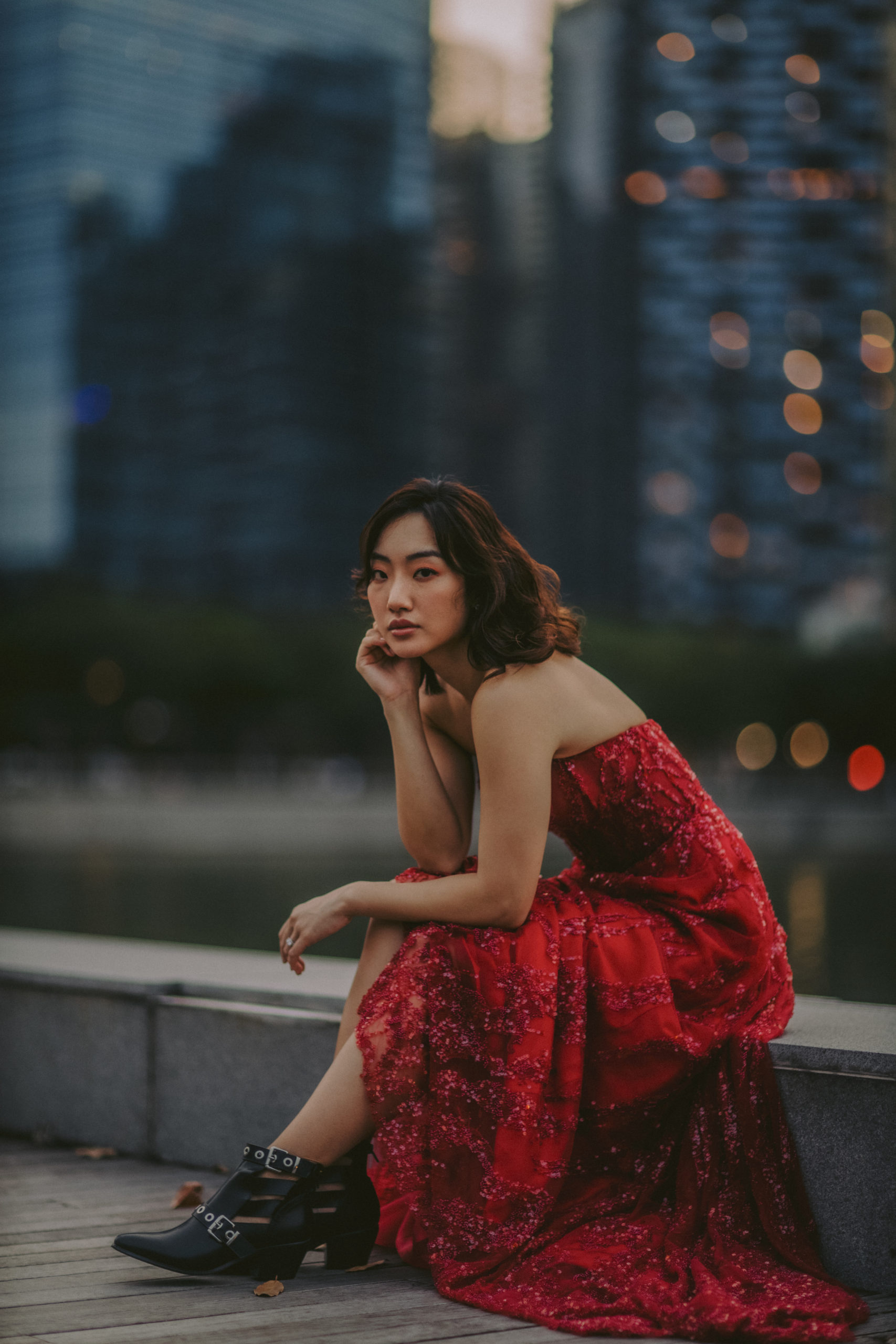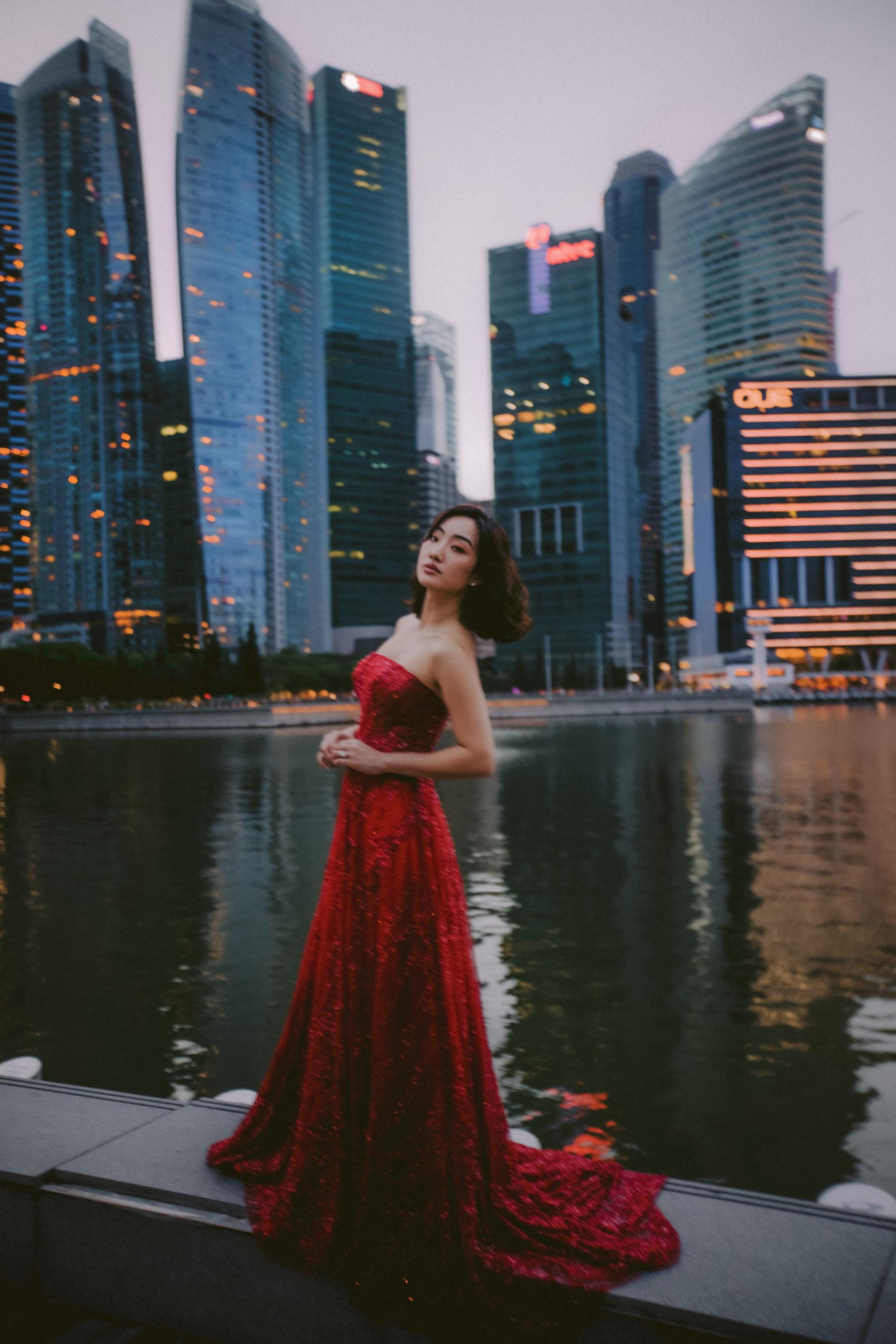 Cut in an unassuming petite A-line shape, the Valeria gown from our 2020 collection is filled with intricate clustered beading and sequined details. We don't often do tube/strapless necklines, but with this amount of details, we felt it was the best to go with a clean and classic cut, just to balance out the whole design!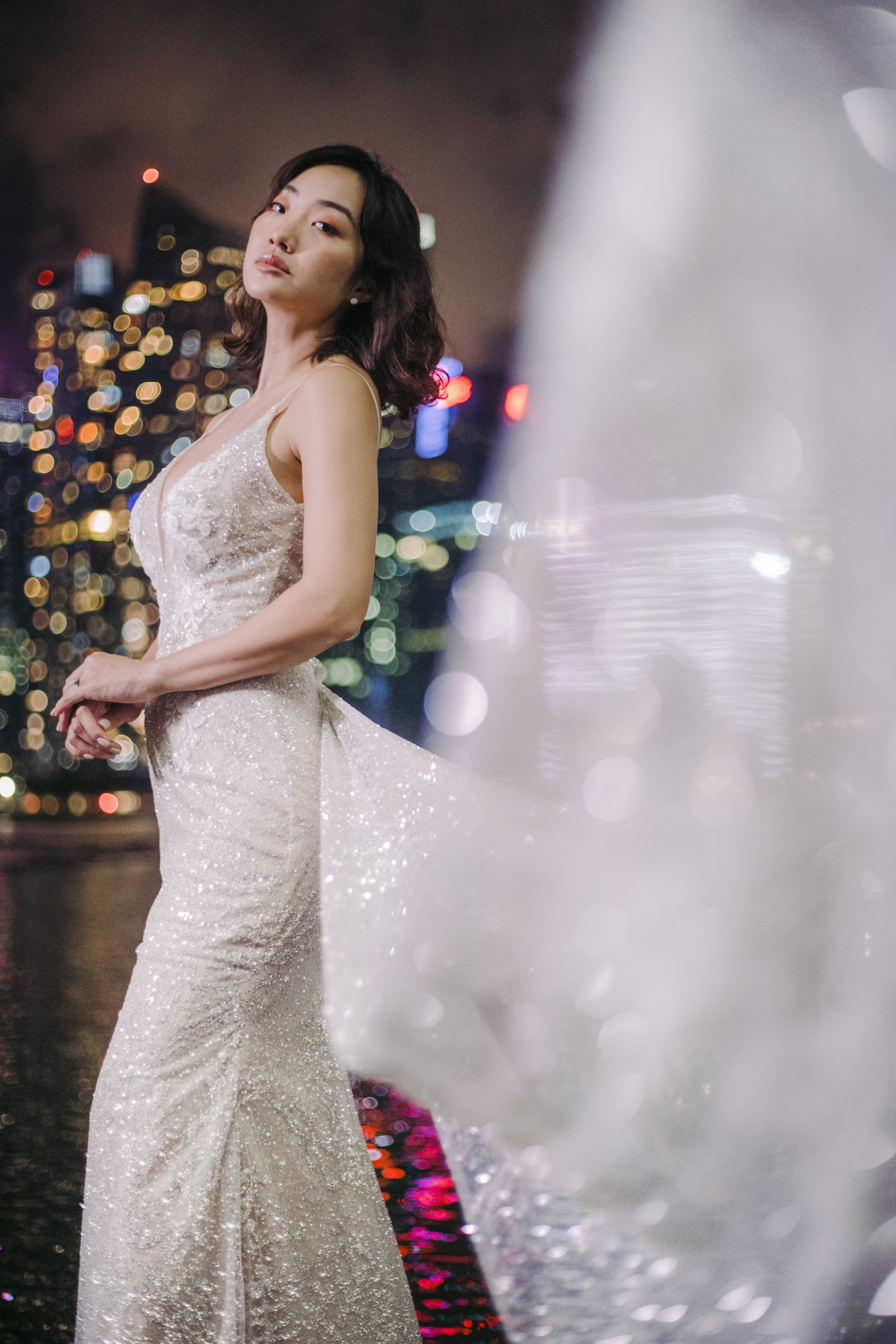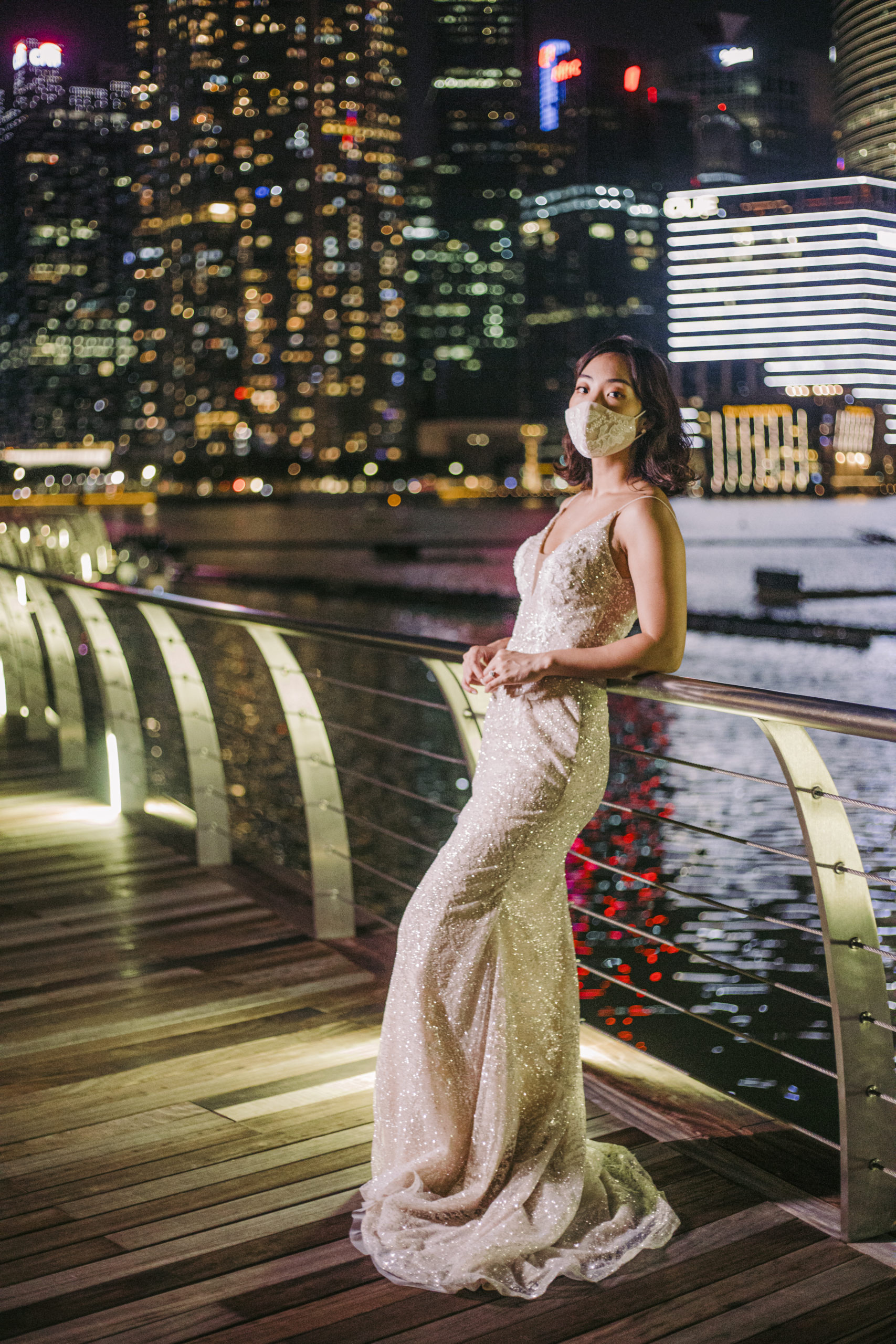 glittery drama or subtleness?
What better way to match the beautiful city lights, than with the glittery Ava gown, completed with a detachable train for extra dramatic effect! We love this glitter tulle fabric so much that we made 2 gowns from this!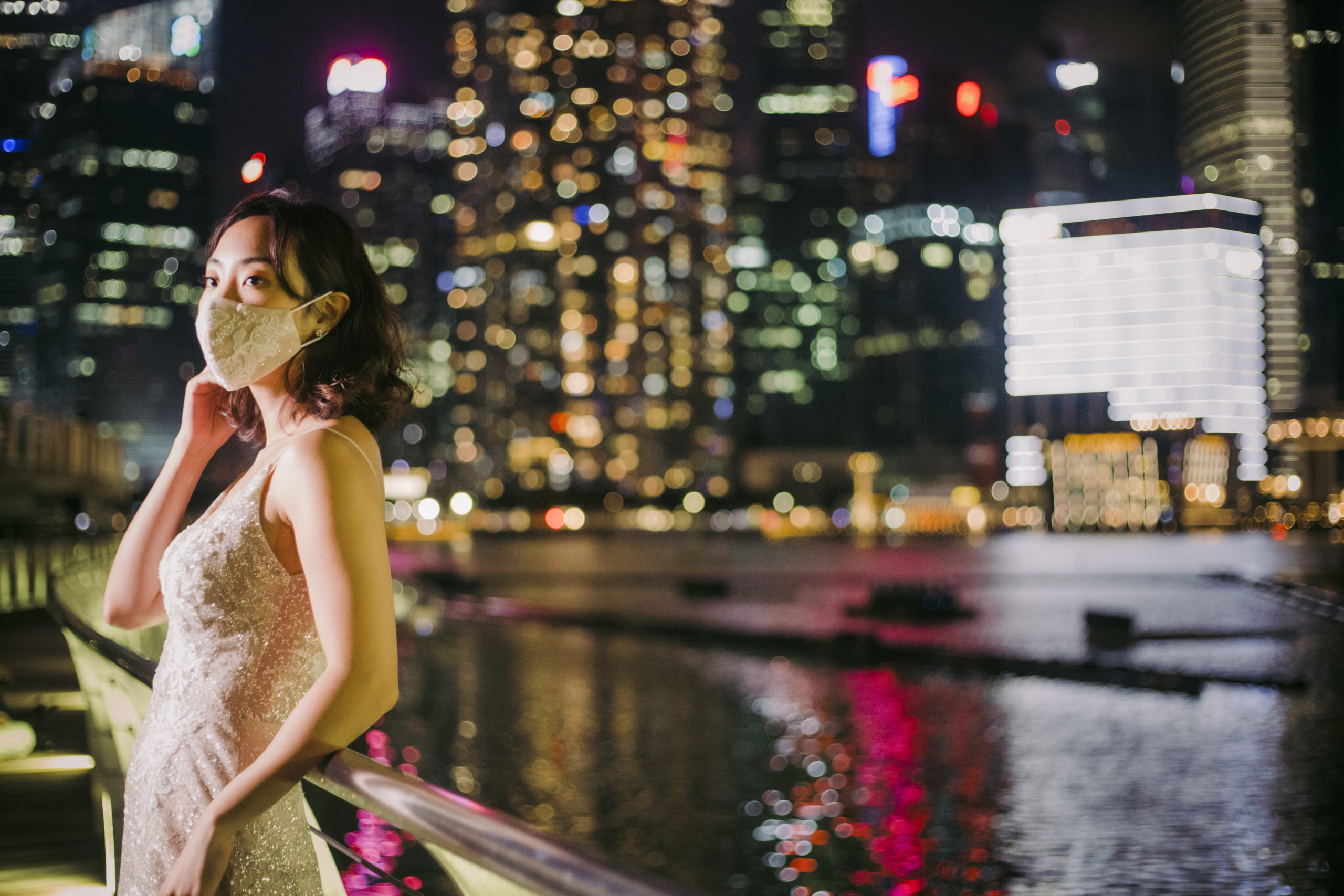 Disappointed about wearing a mask during your wedding ceremony? Fret not!
We have came out with a few stylish masks, making them the perfect bridal accessory to match with your desired wedding gown!