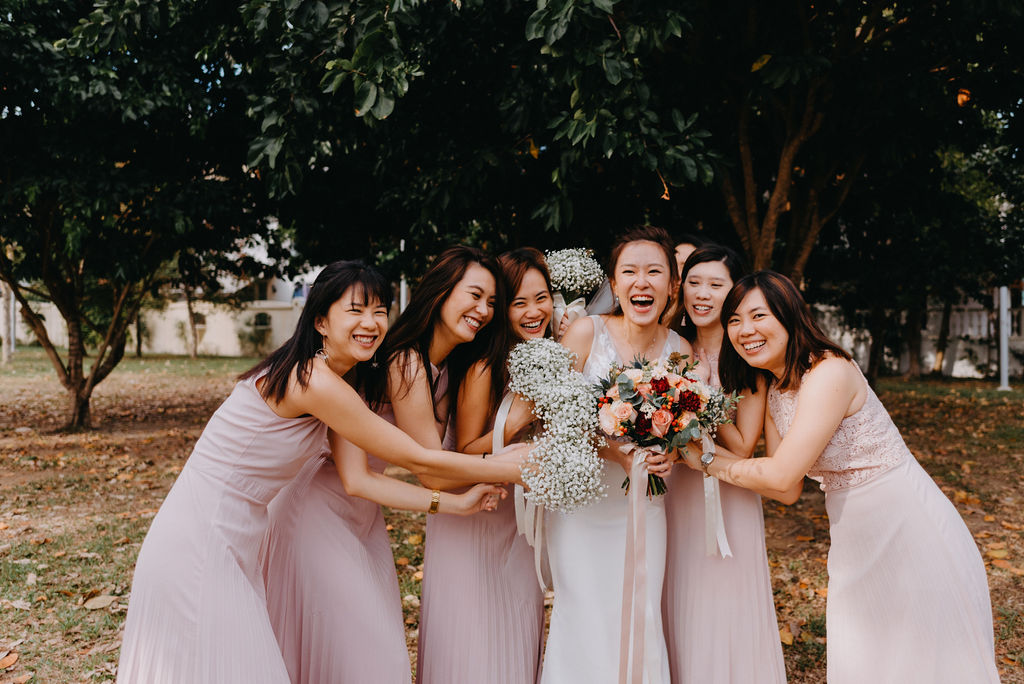 $25 FOR YOU,
$@25 FOR THEM
Invite friends to visit us, and for every friend that signs up with us (3 gowns or more), you'll receive $25. Plus, your friend will get $25 to use towards the purchase of the bridal package.
STEP 1: Refer your friends by letting them know the unique code - WCFRIENDS.
STEP 2: We will verify the referral by requesting for your name & contact no. from your friends. We will then help your friends to process the $25 referral fee should they choose to sign up with us.
Once they do, you'll receive your $25 via PayNow/PayLah within 3 working days.
To make a referral as part of the Program, you must be a current/ex WCBride.
There is no limit to the number of referrals. However, you're limited to a maximum of $100 referral fees per month.

The referral fees are only valid for new sign-ups (from 1 Dec 2021) with 3 gowns or more.
Referrals cannot utilize more than one referral code as part of this Program.
The Program is not valid in conjunction with other promotions, discounts, partner referrals or vouchers (except for the decisive perks).
WeddingCrafters may end the Program or change any of the terms at any time, without notice and without obligation to award any referral fees.