Denise & Andrew's Prewedding Shoot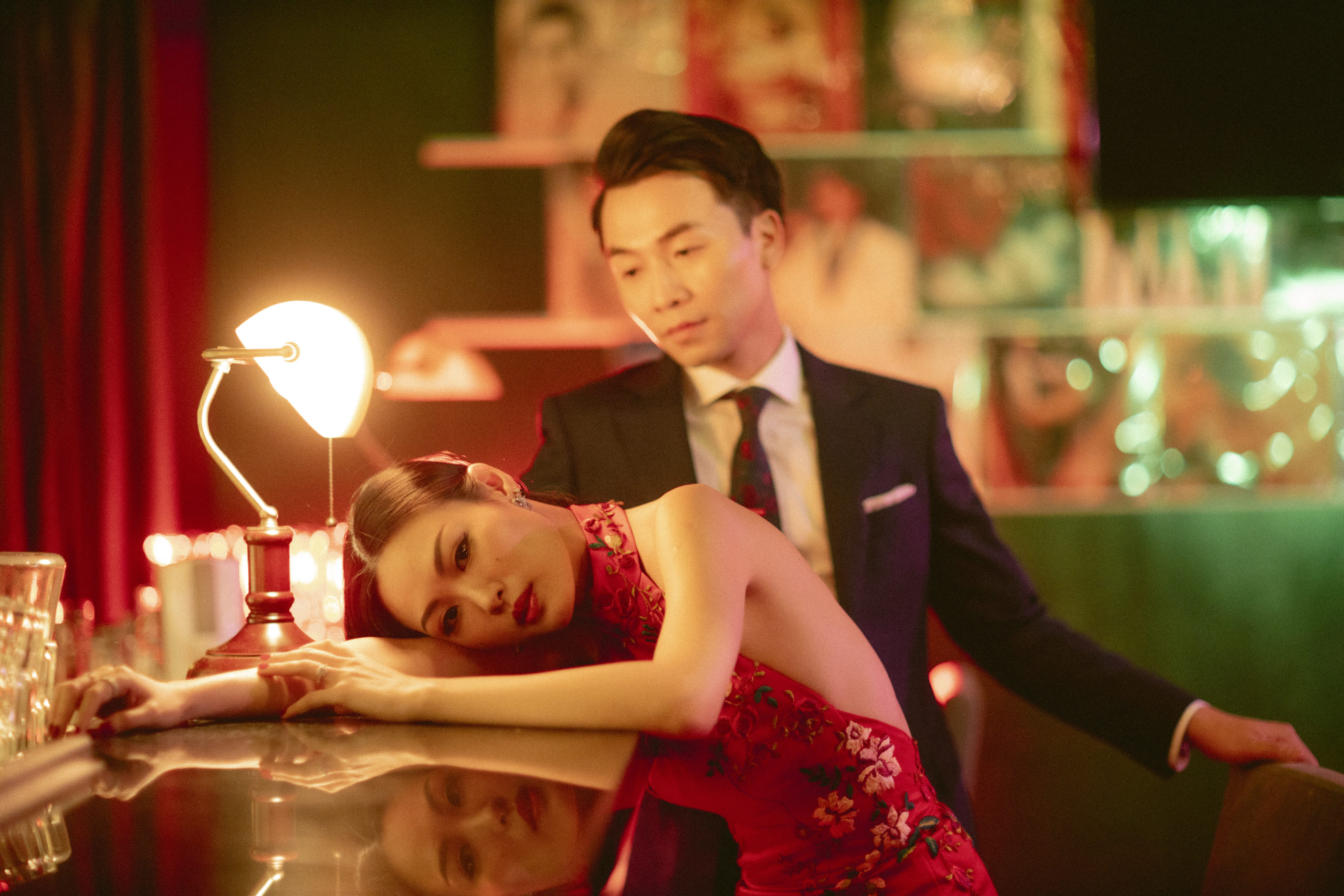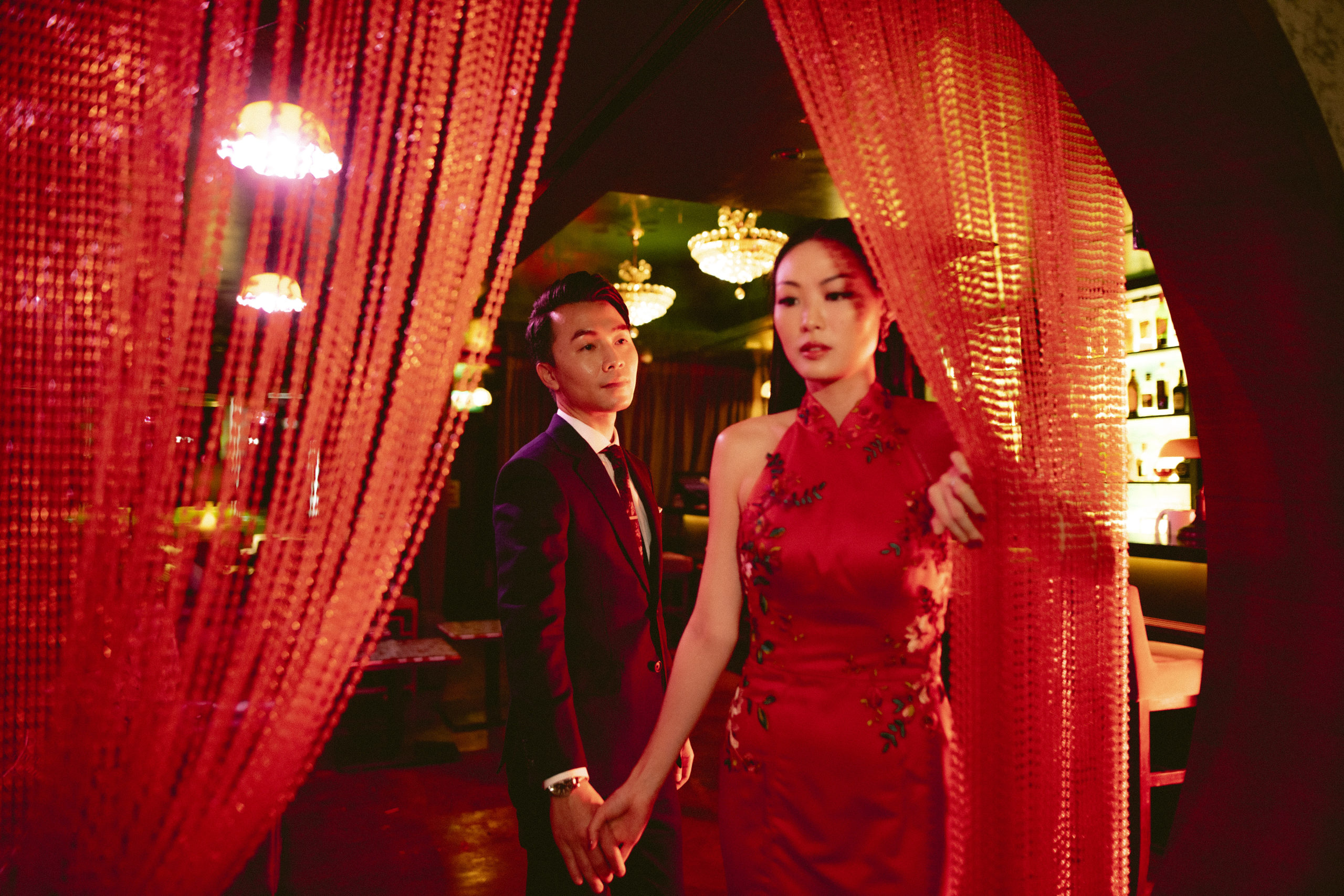 If you can't already tell, we love conceptual shoots! The research that goes into it, the sourcing for the right outfits and venue - yes, it takes a lot more time and effort, but the results are astounding and stunning !
Tips for the prewedding couples - if you take the extra steps to curate a mood board beforehand and share with us, our designers can help you with picking an outfit that syncs!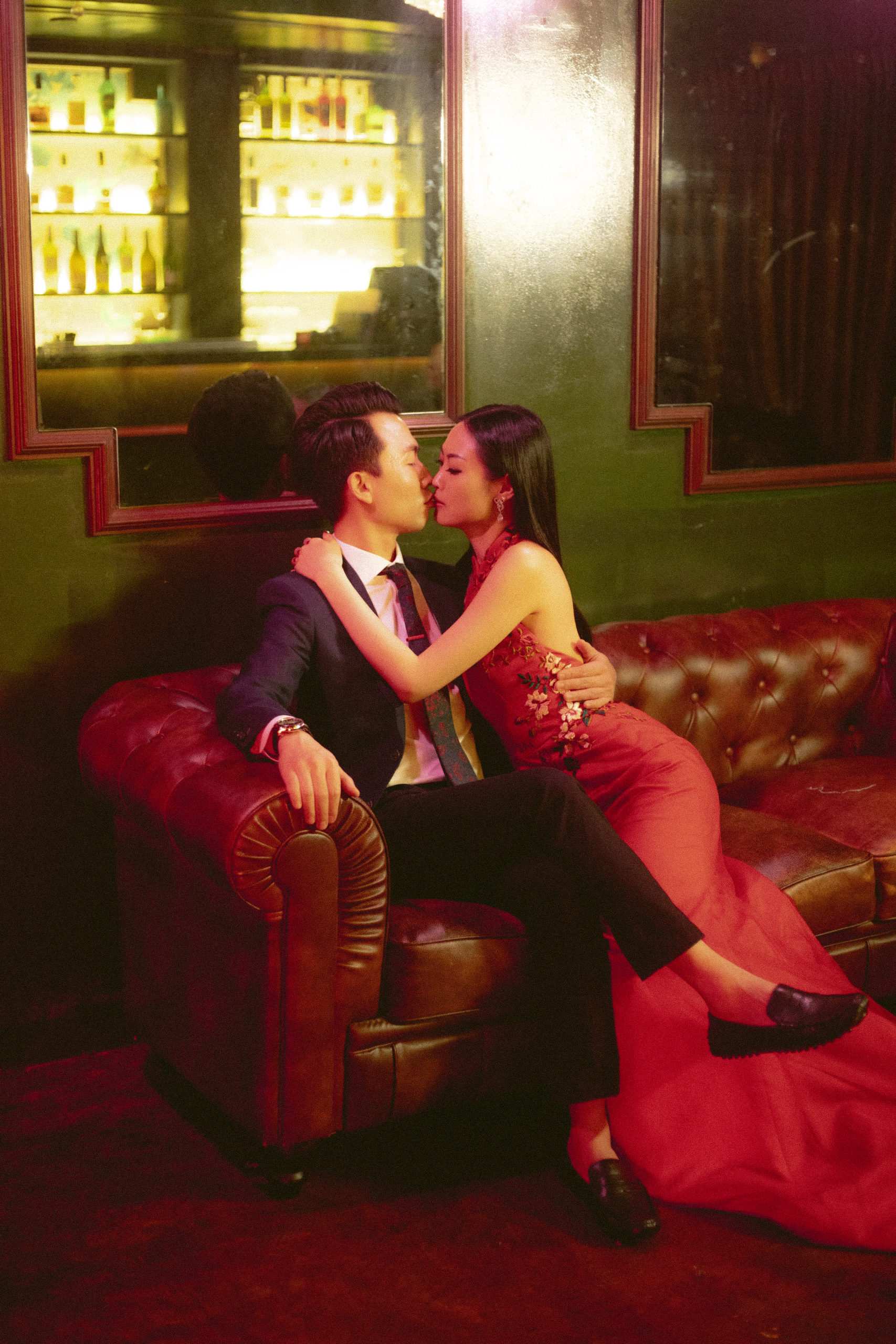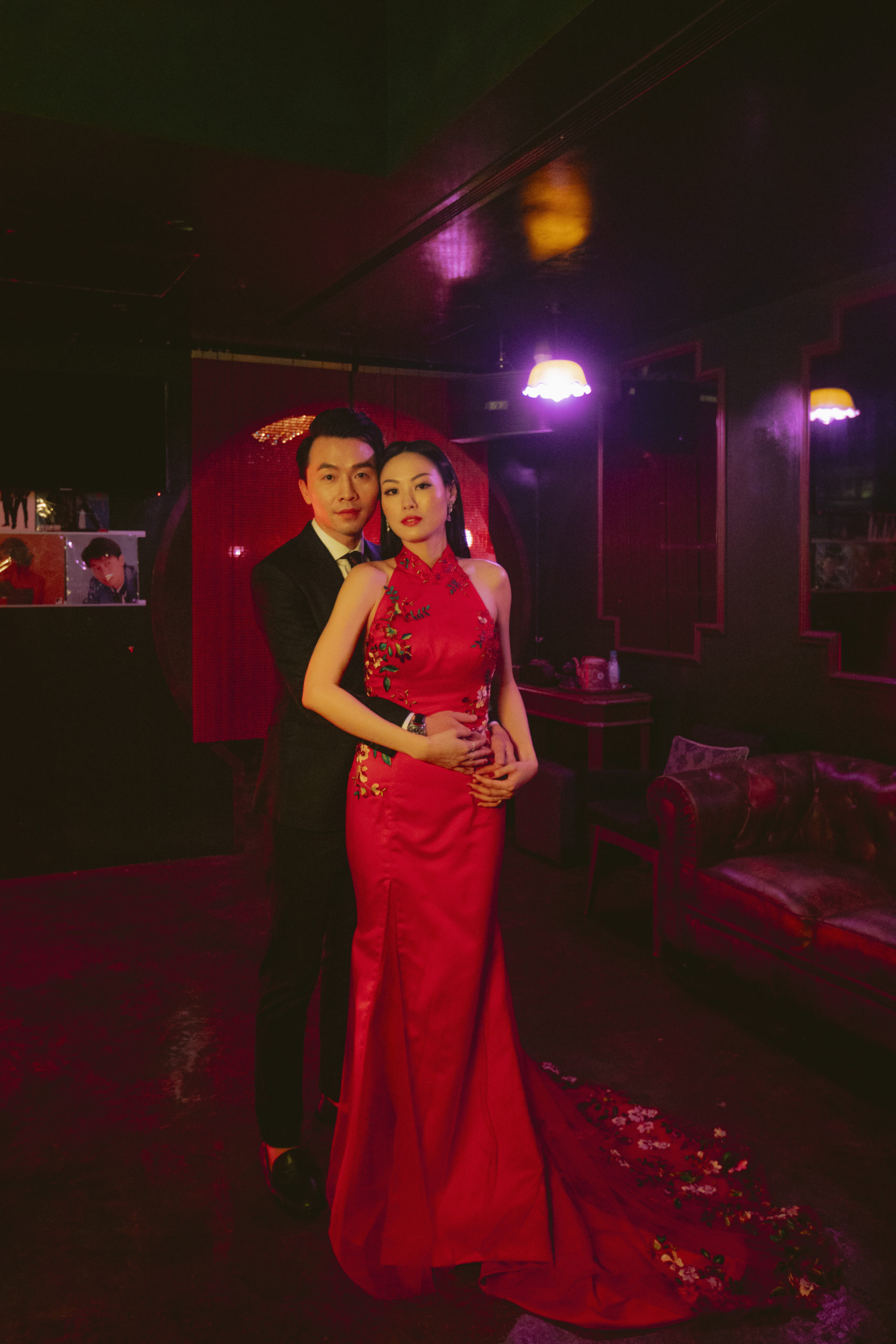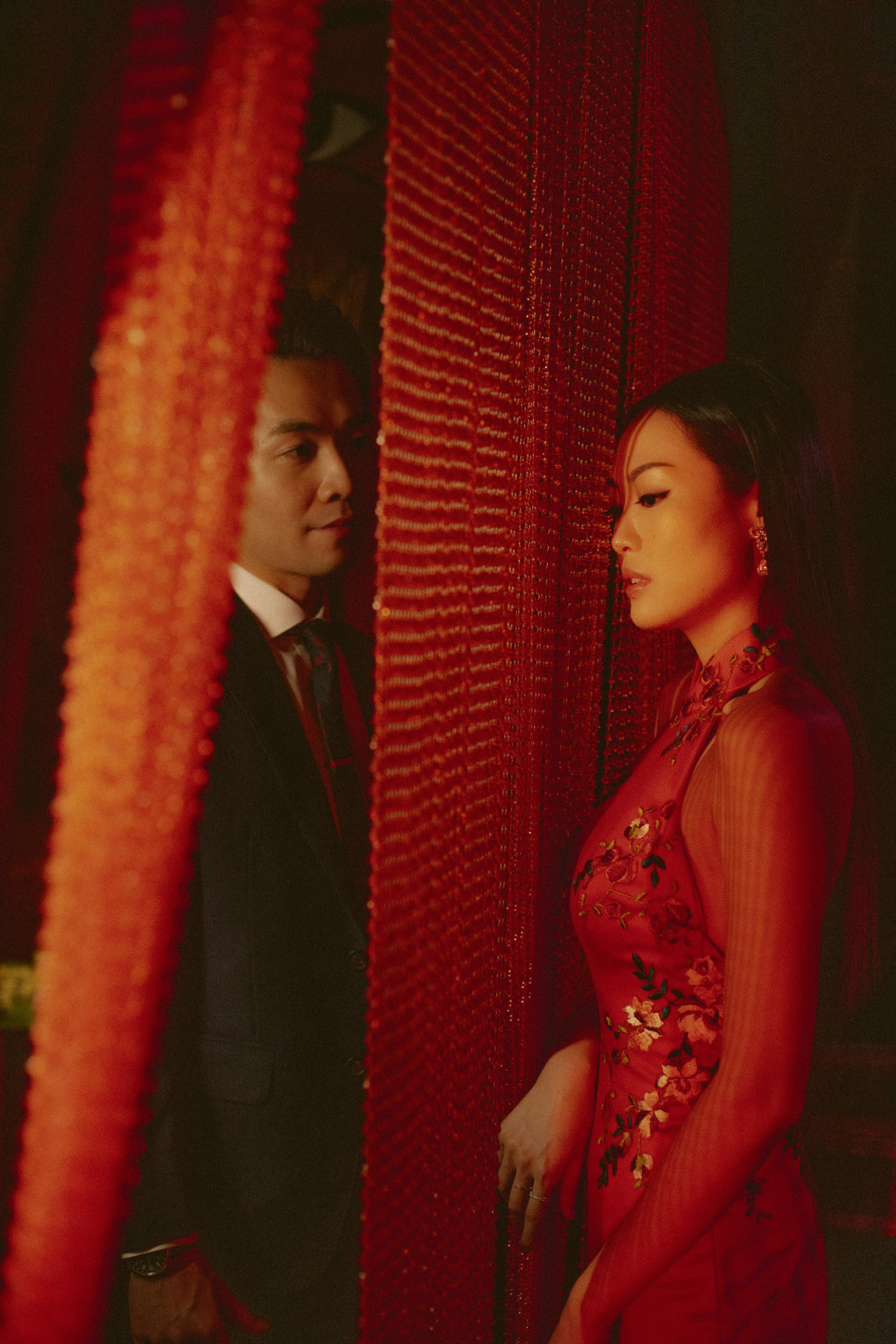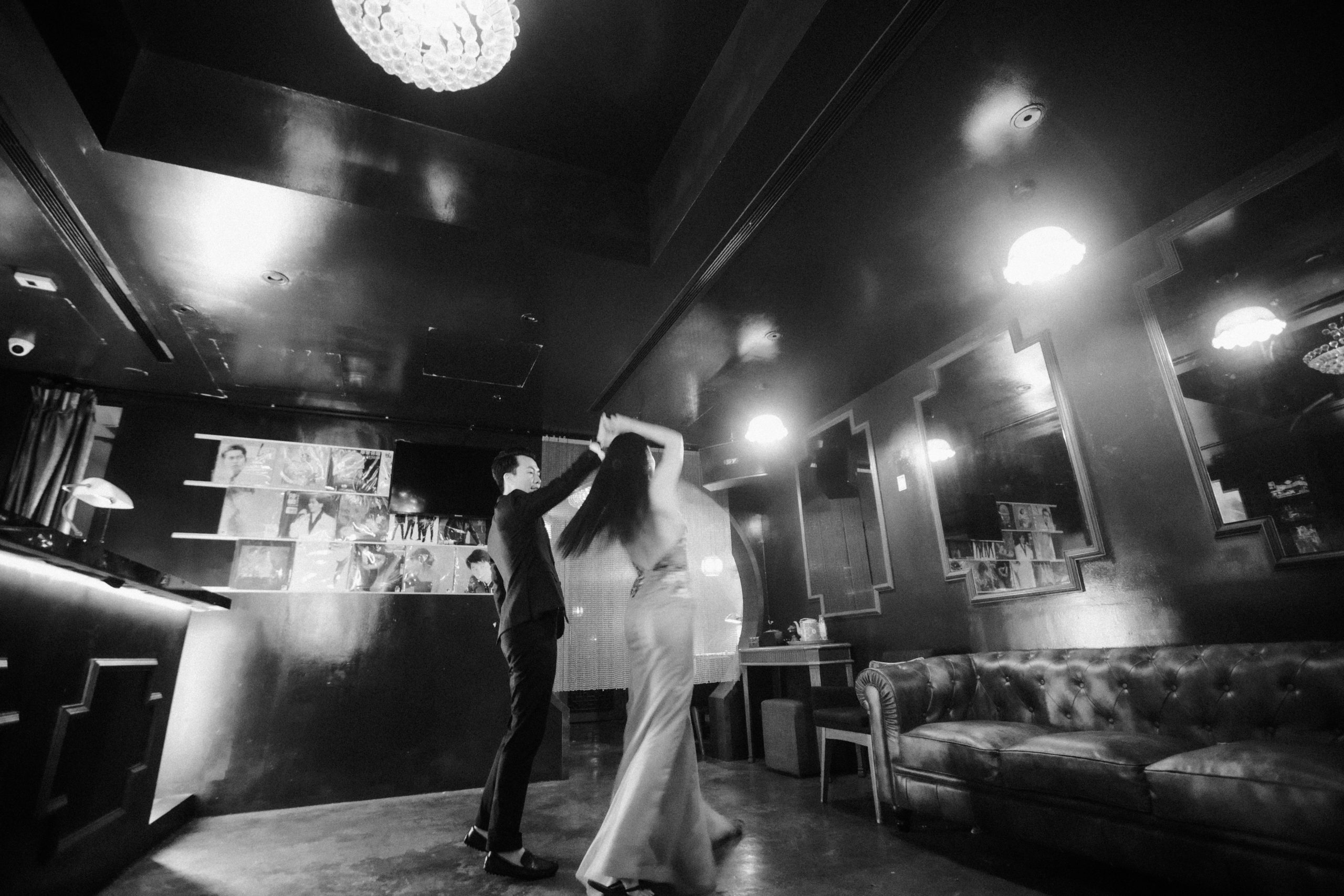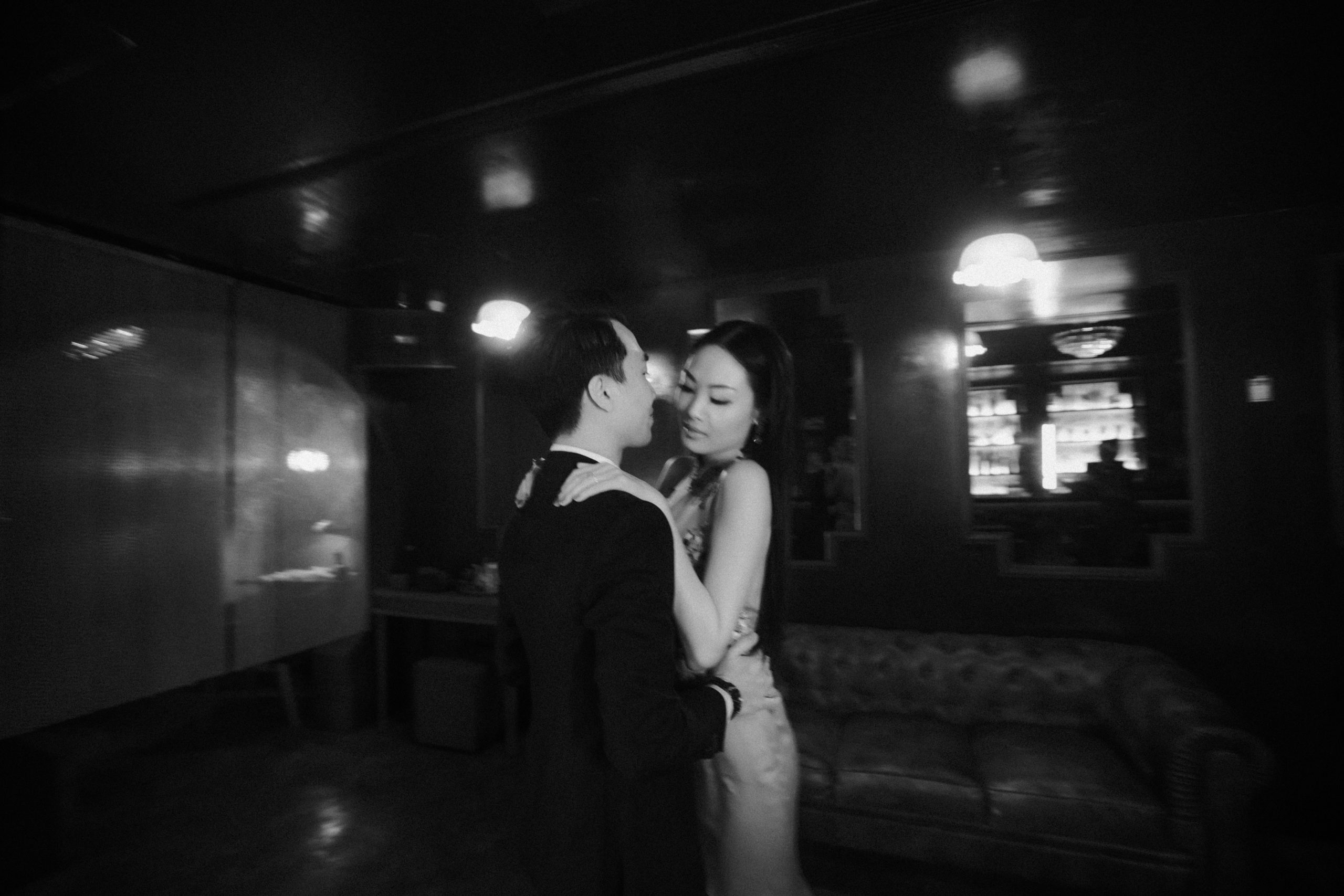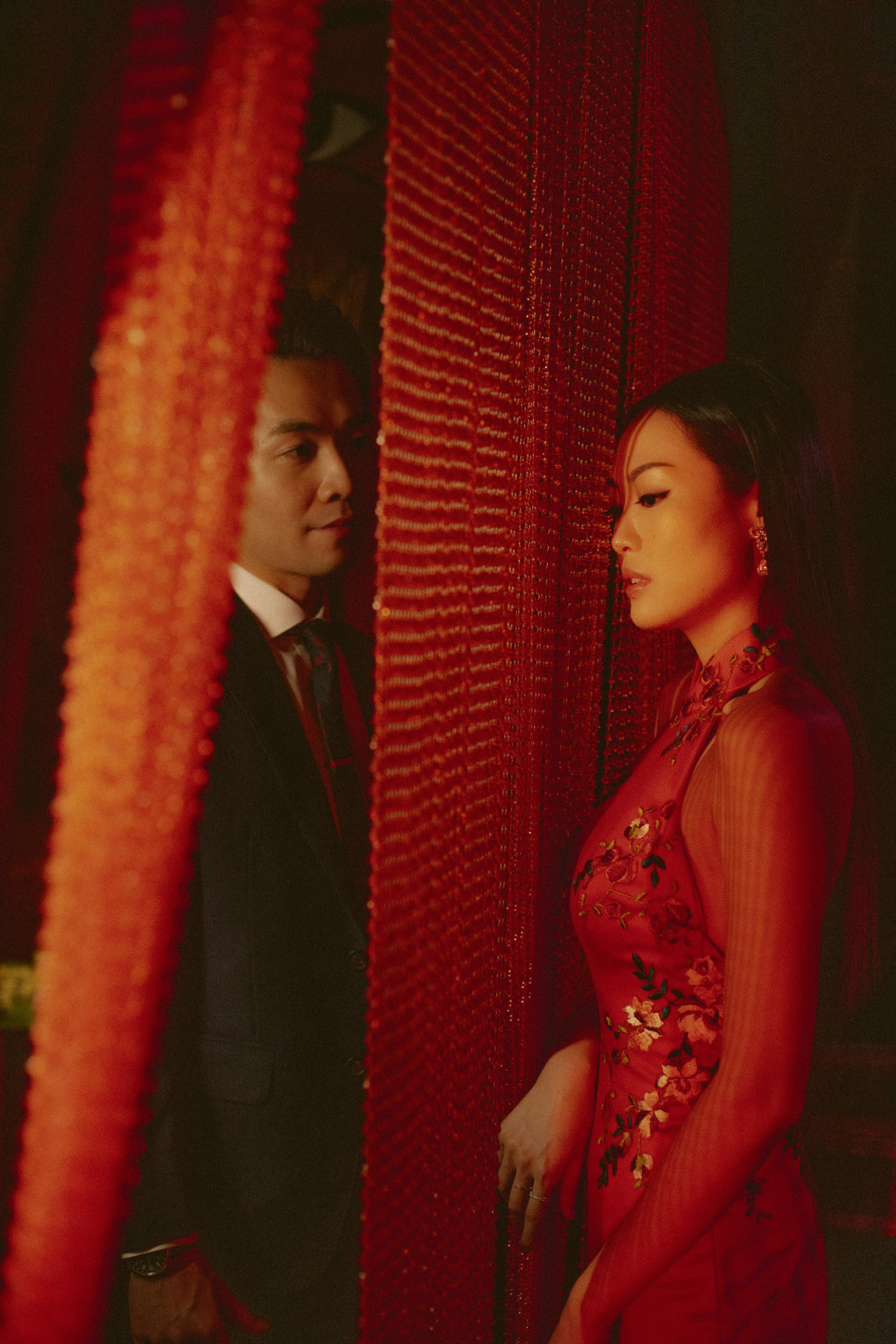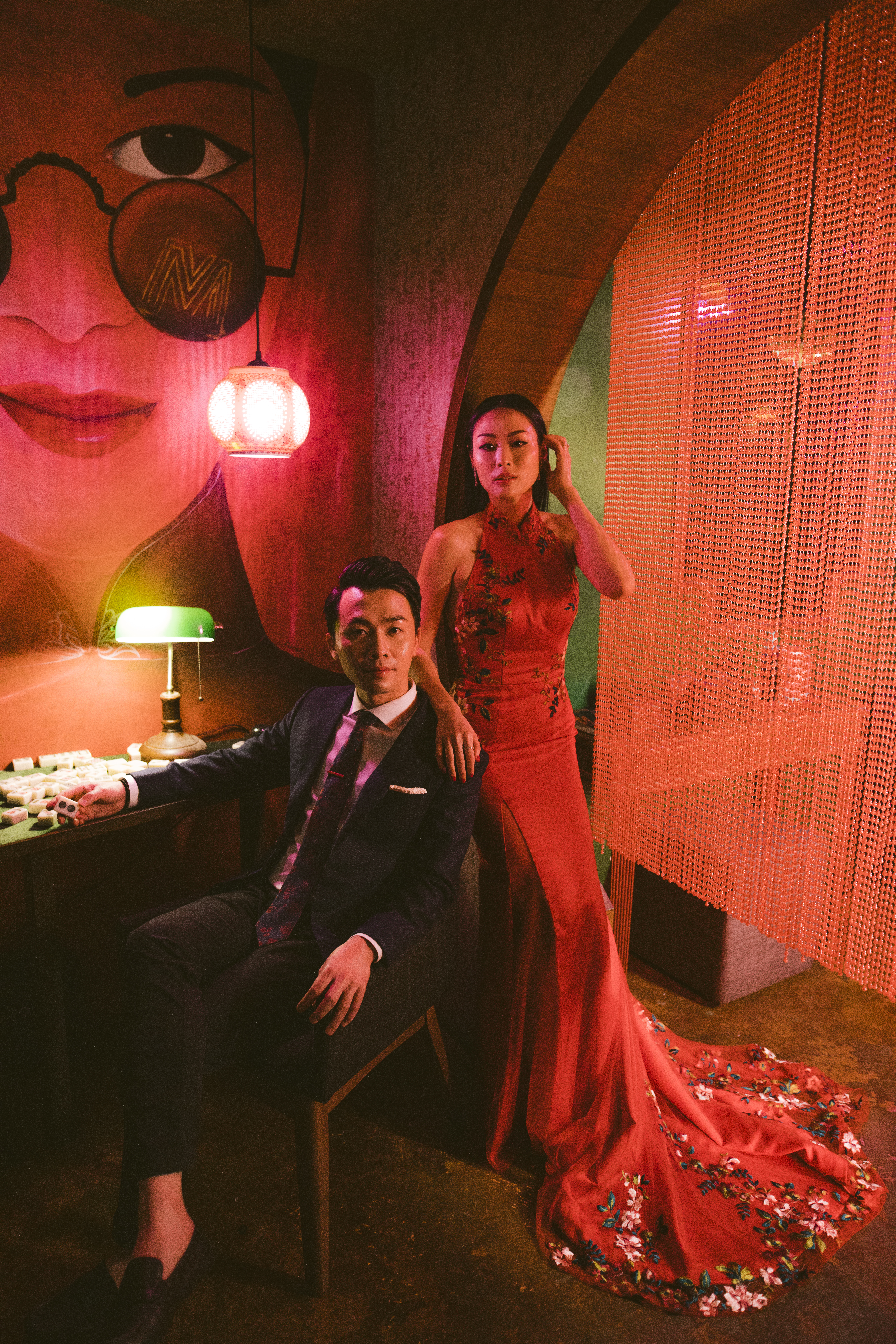 We paired Abby cheongsam for Denise which turned out extremely stunning with the red lighting and interior! The photos are definitely channeling the historic Shanghai vibes right now!
The cheongsam showcases contrasting floral trimmings, sexy bare back with a court length train, for those who prefer a show-stopping look!