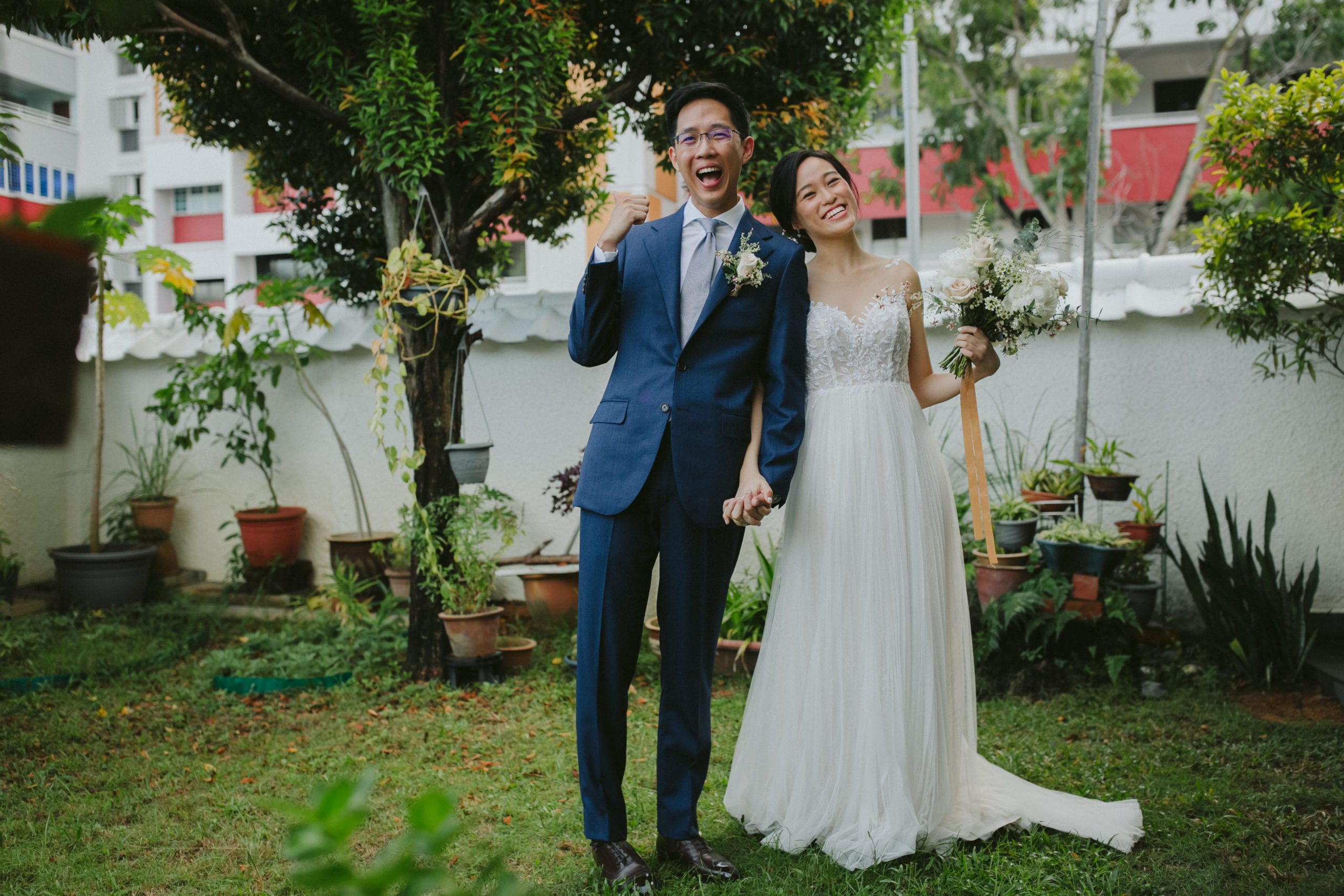 Emily & Jonathan's Big Day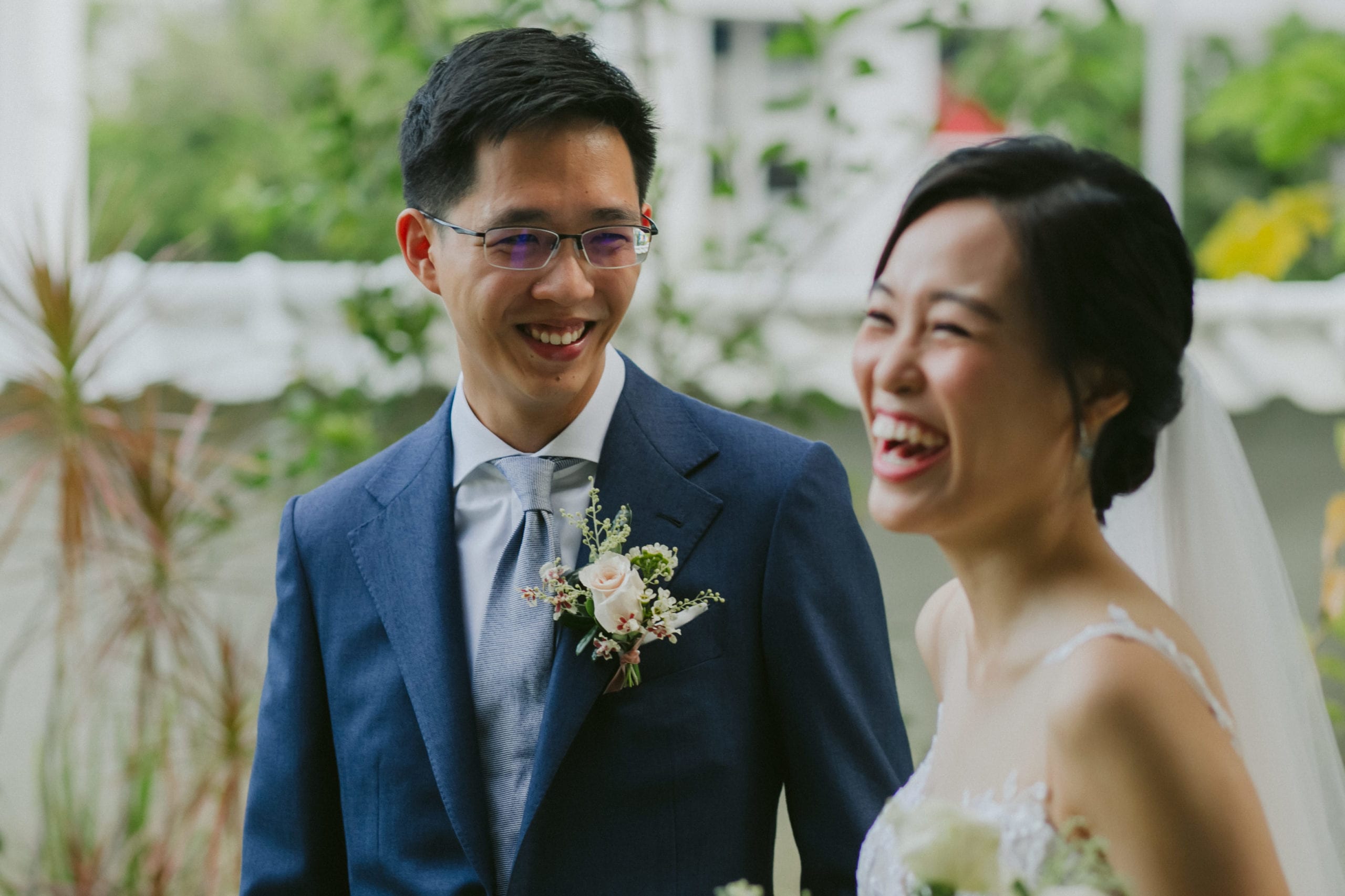 We have had more and more couples opting to do this with a wedding coordinator, Holy Moly, and it is so nice to see how relaxed and happy the newlyweds are on their wedding day!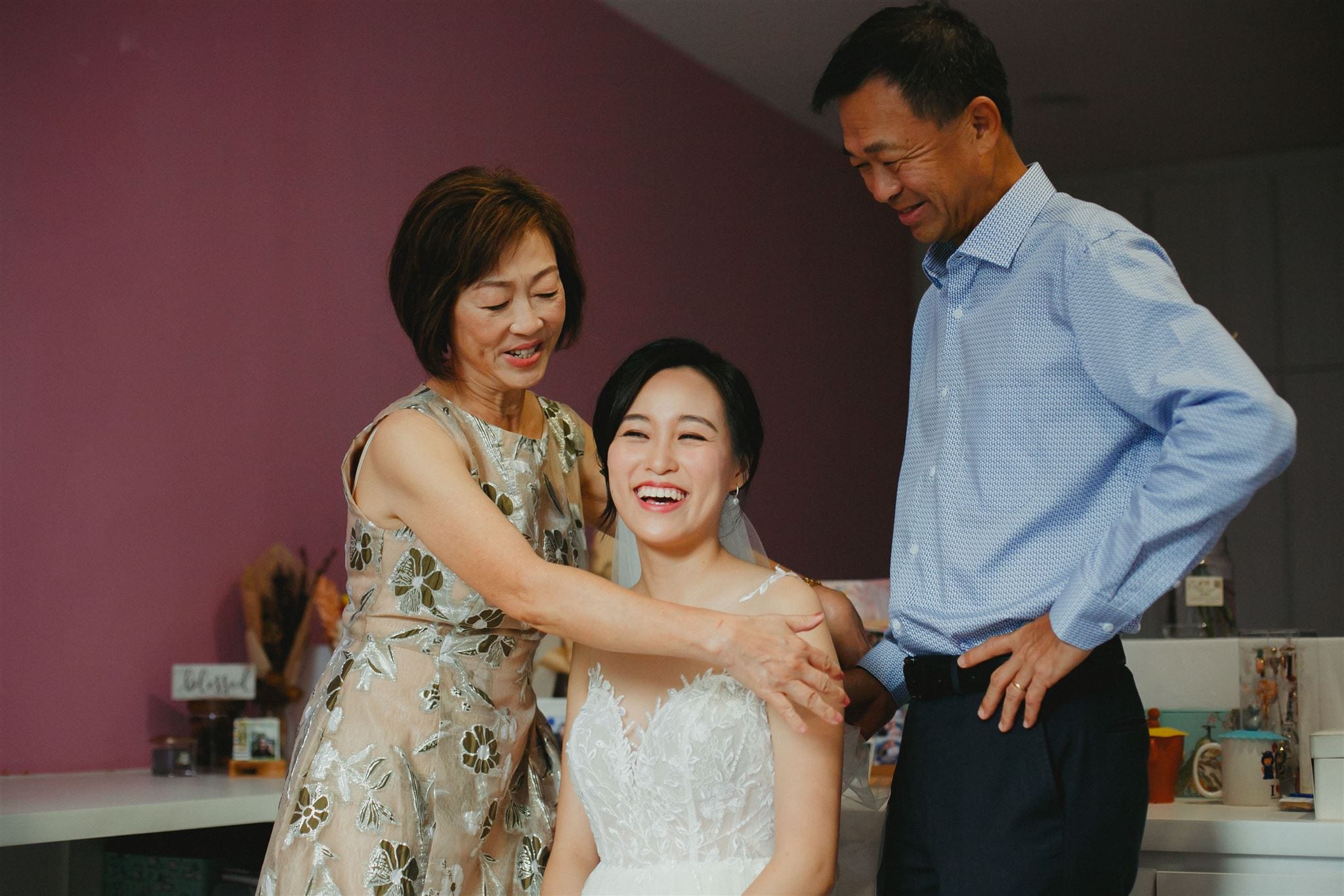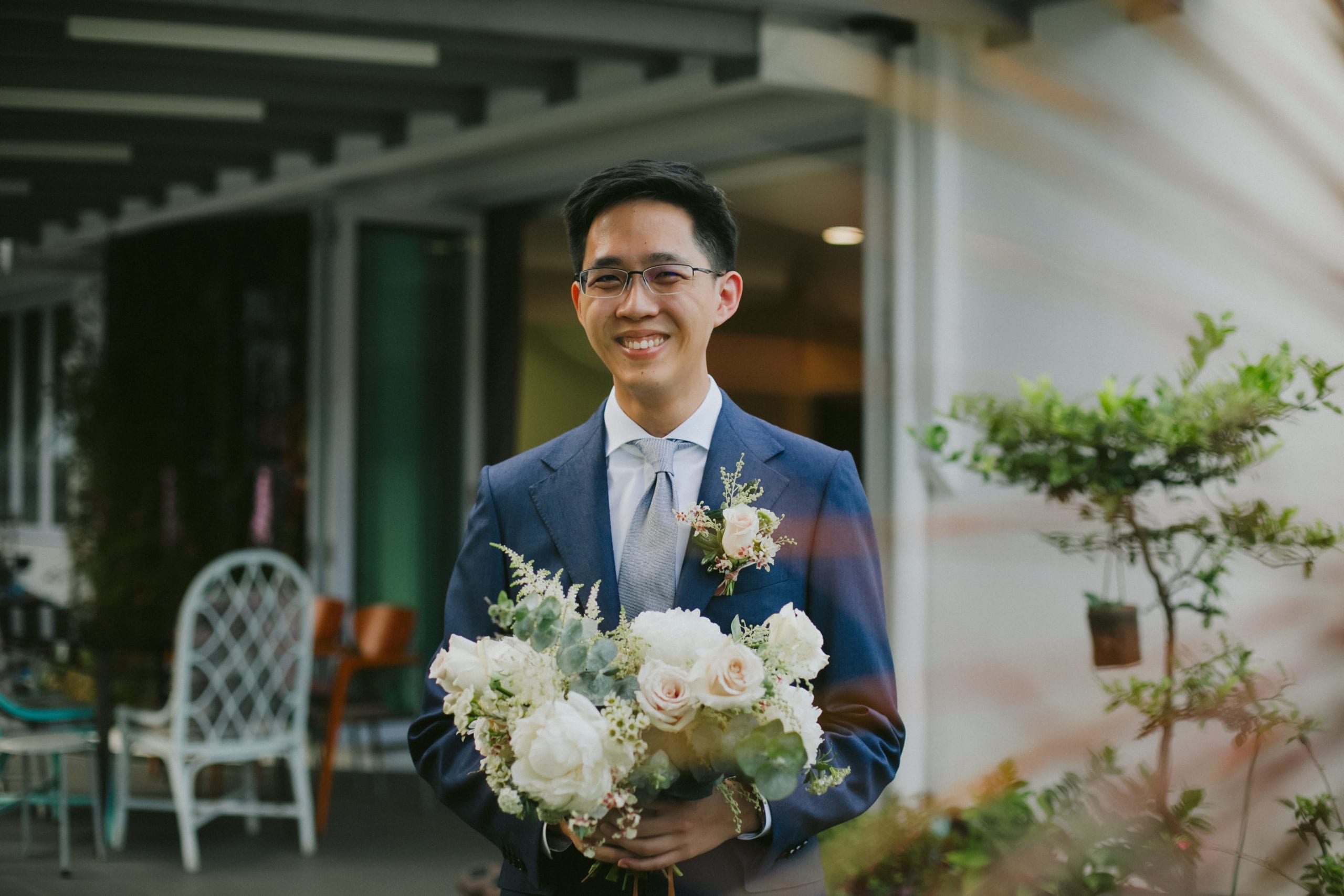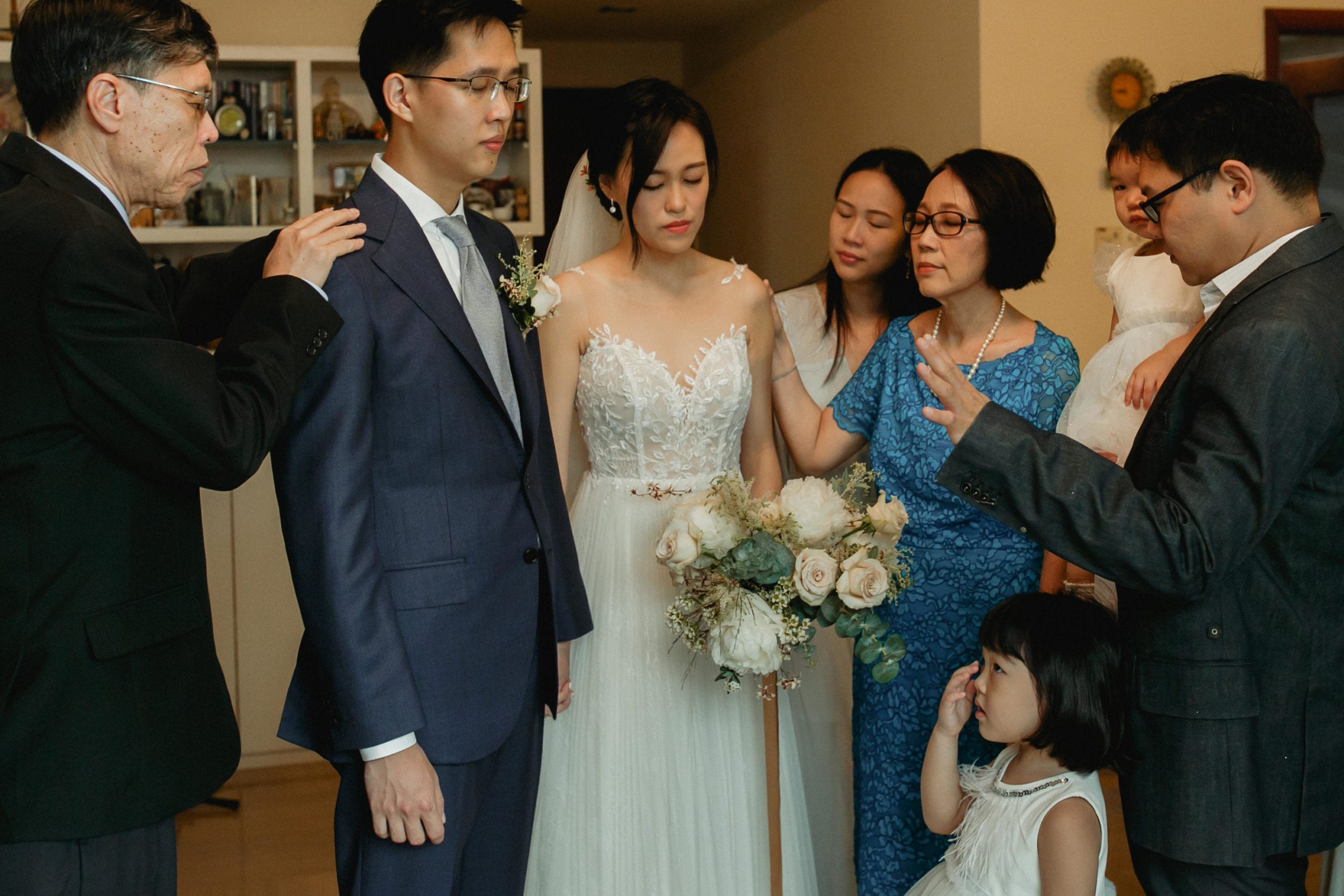 Jon & Emily didn't have a gatecrash, but chose to have a first look when Jon came to fetch his bride, and they returned to his home for a simple tea ceremony with his immediate family. They gathered for a final family prayer before they became husband and wife - it was quiet but meaningful morning shared with their closest kin.
A vintage beetle Kaela from Holy Moly, comes out to play, serving a cute photo op too!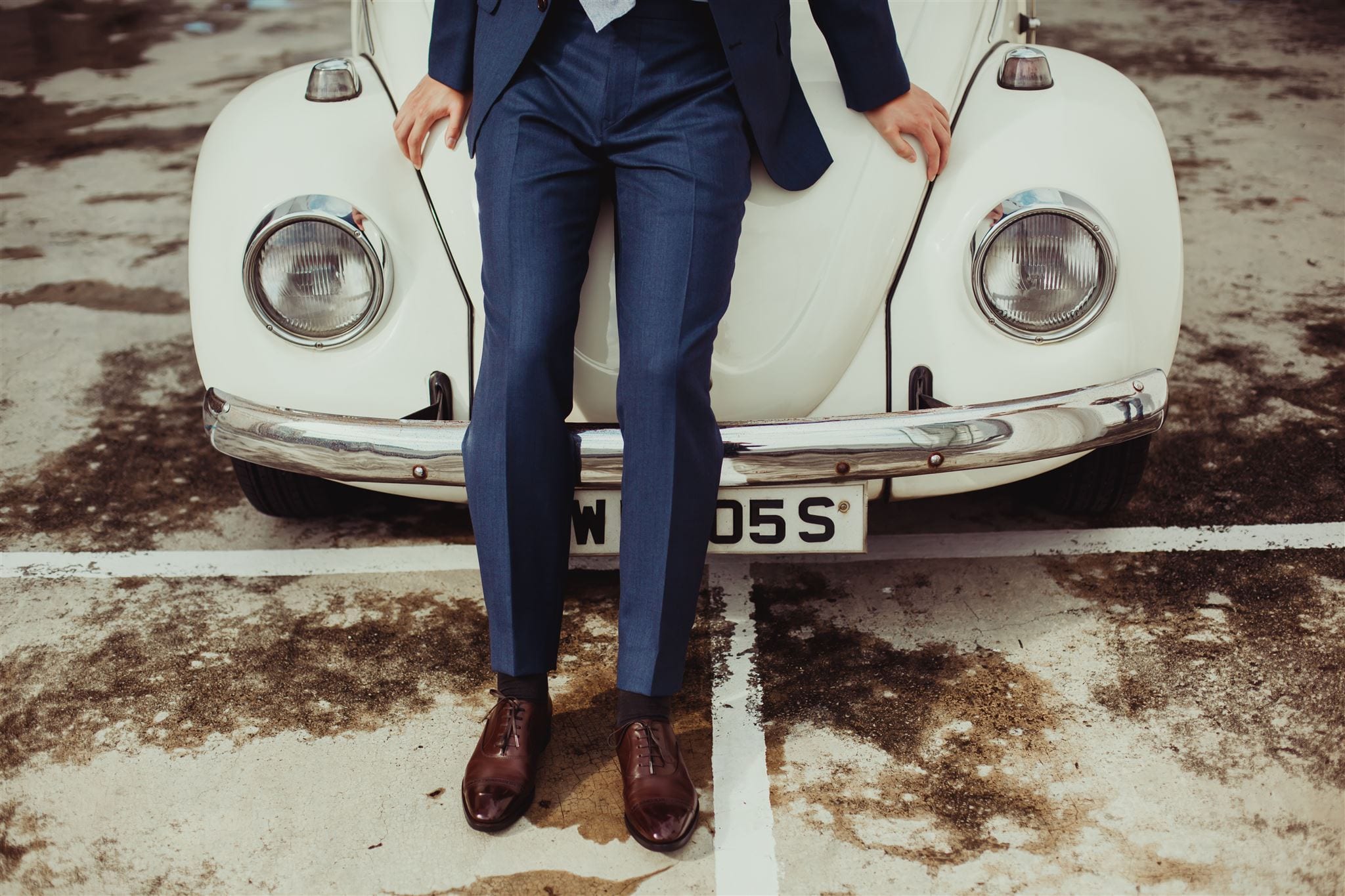 They managed to schedule some time for a photo shoot at the rooftop car park where their church was located at. Minimal detours = more time for portraits without rushing from one location to another = more relaxation time before the ceremony!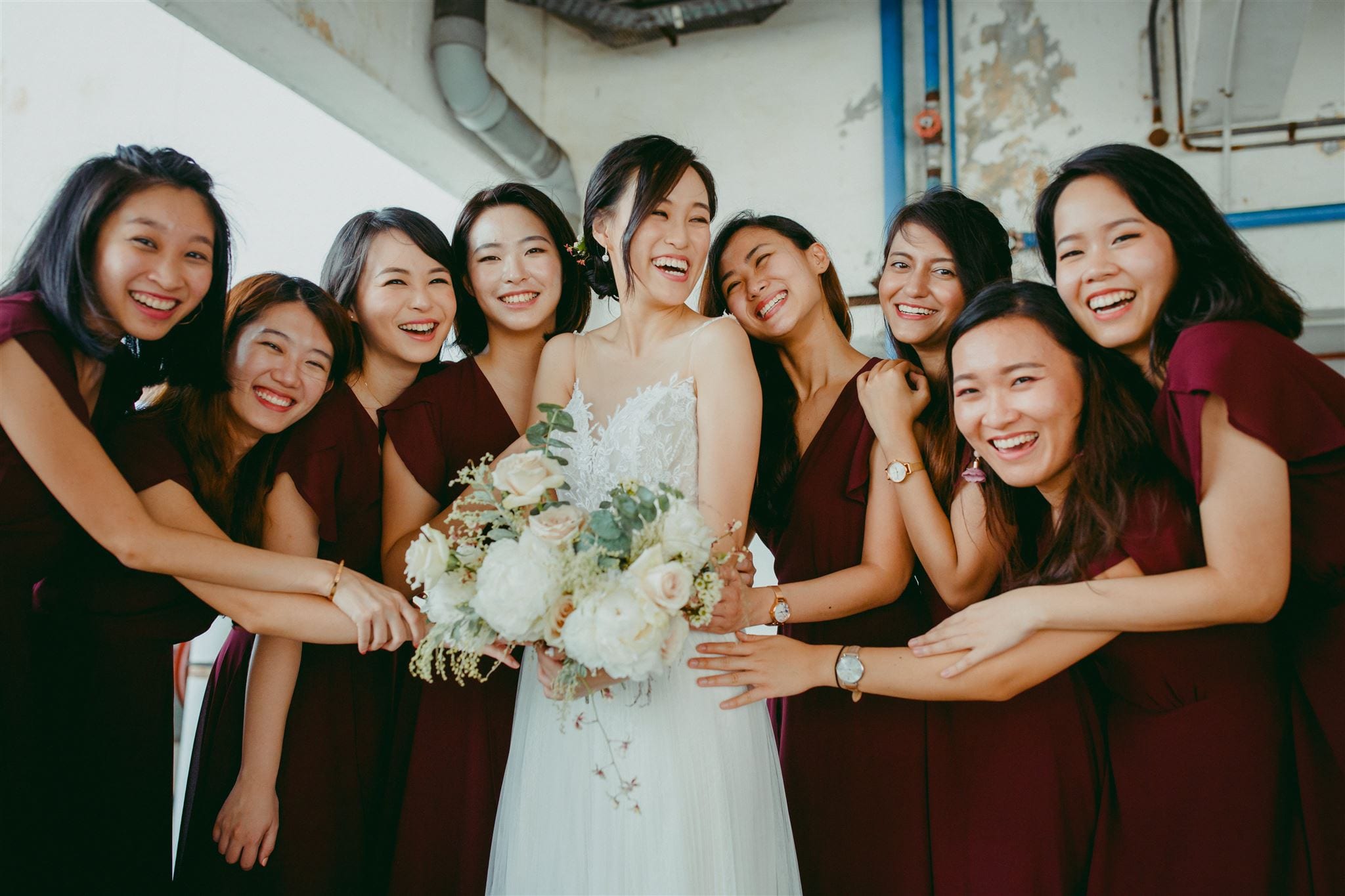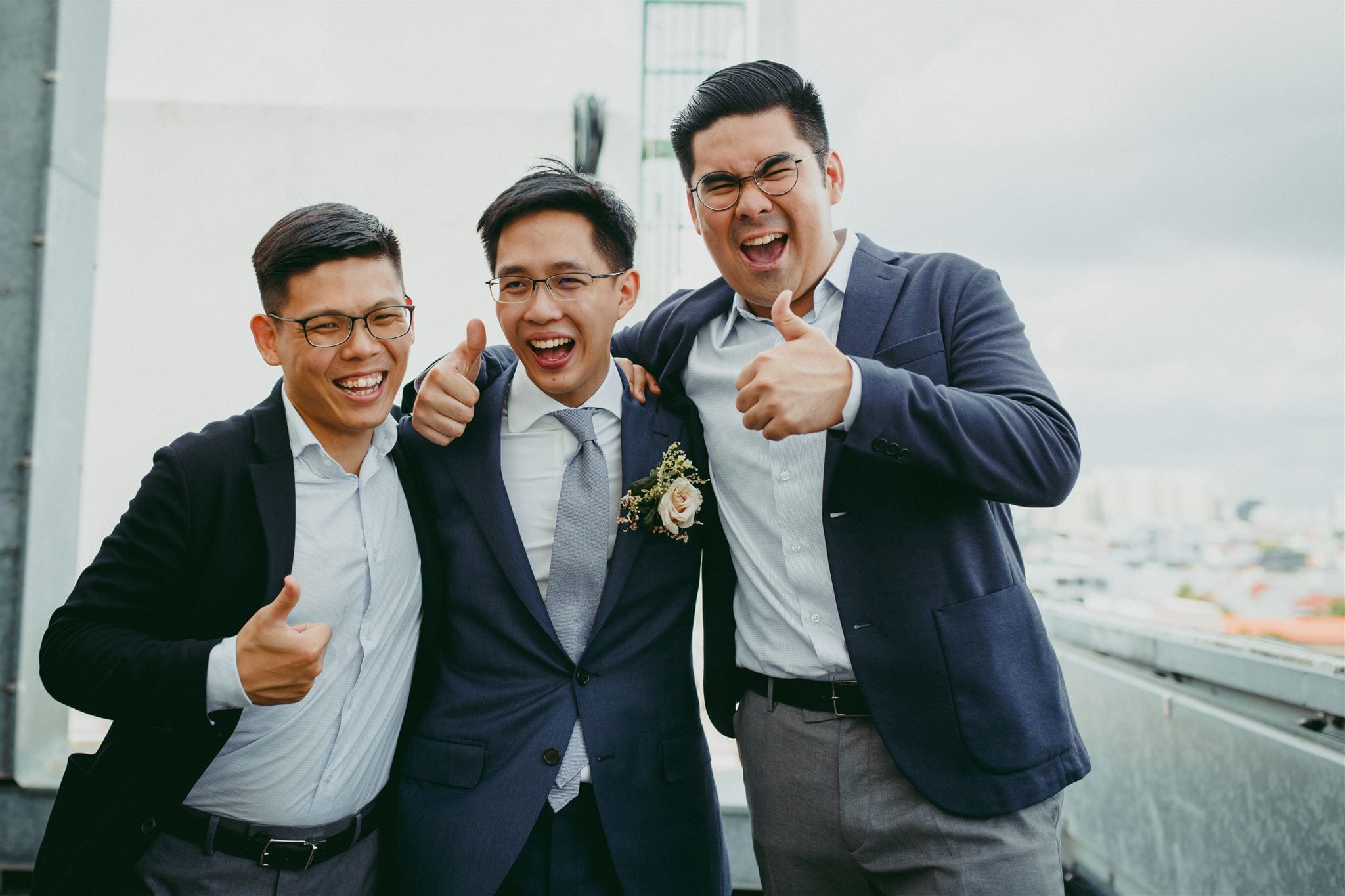 Light-weight pleated tulle with an underlying soft lace texture - we love how the Roxanne gown looks so soft and pillowy! The floral and leaf motifs are so dainty, sitting atop a layer of illusion tulle. Best for brides who love a soft romantic look!