Looking for comfortable and stunning wedding shoes or evening heels? Bella Belle Shoes—an online luxury evening and wedding shoe store—has gained cult followers through its beautifully handmade occasions shoes. This includes elegant wedding shoes, bridal flats, prom shoes, evening heels, anniversary shoes, and date night outfit shoes.
Price: Range from USD 195 to USD 435
Steve Madden's bridal collection sparkles with bridal & evening shoes, block heels, sandals & wedges!
With over 100 options to choose from, there's surely something for you out there!
Price: Range from USD 65.95 to USD 139.95
With a range of sexy stiletto heels, low block heels and even wedding flats, there's something for all you brides out there! Each pair is hand-sewn & hand-beaded, so do order early as they require a min. processing time of 3 weeks.
You can also mix & match your preferred shoe base and design to form your own unique pair! There's over 200 possible combinations to choose from, click to find out more!
Price: Range from SGD 285 to SGD 395
Check out ALDO's curated options, ranging from Modern-day Princess, Strapping Sophisticate to Comfy Chic. We love the Comfy Chic series - A fab alternative to towering heels that will dress up your feet without compromising your comfort or style.
Price: Range from SGD 69 to SGD 159
Jimmy Choo is one of the most recognizable brand for wedding shoes. From lace sandals and crystal-embellished bridal flats to pearl sneakers and elegant low or high heeled pumps in ivory or white satin, their wedding shoes will take you seamlessly from ceremony to first dance and beyond.
Price: Range from 695 € to 3,700 €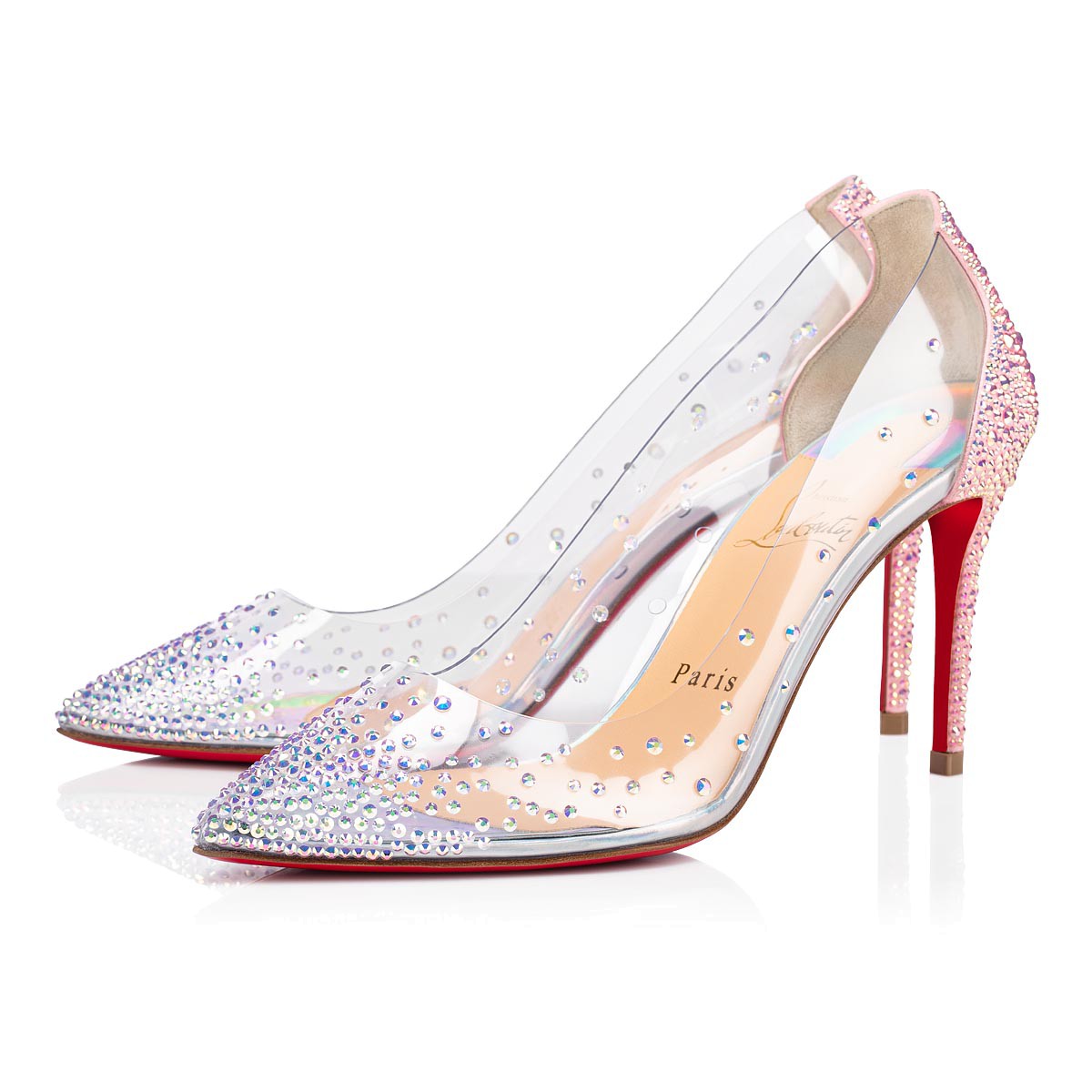 Christian Louboutin's creations are instantly recognisable for his signature 'sammy red sole' found in all of his designs.
Looking through their collection, we are so in love with their Degrastrassita shoe. Degrastrassista is 2021's version of the Degrastrass featuring a new style of crystal all over the back of the stiletto and the heel. This model has a 85 mm heel. The vamp is made from PVC for a barely-there effect embellished with artfully scattered strass. This model showcases soft Soupir veau velours beneath the strass on the heel.
Price: Range from SGD 1,050 to SGD 4,500
With everything else you have to remember, don't let your accessories slip through the cracks – here is a list of items that you'll absolutely need for your big day.