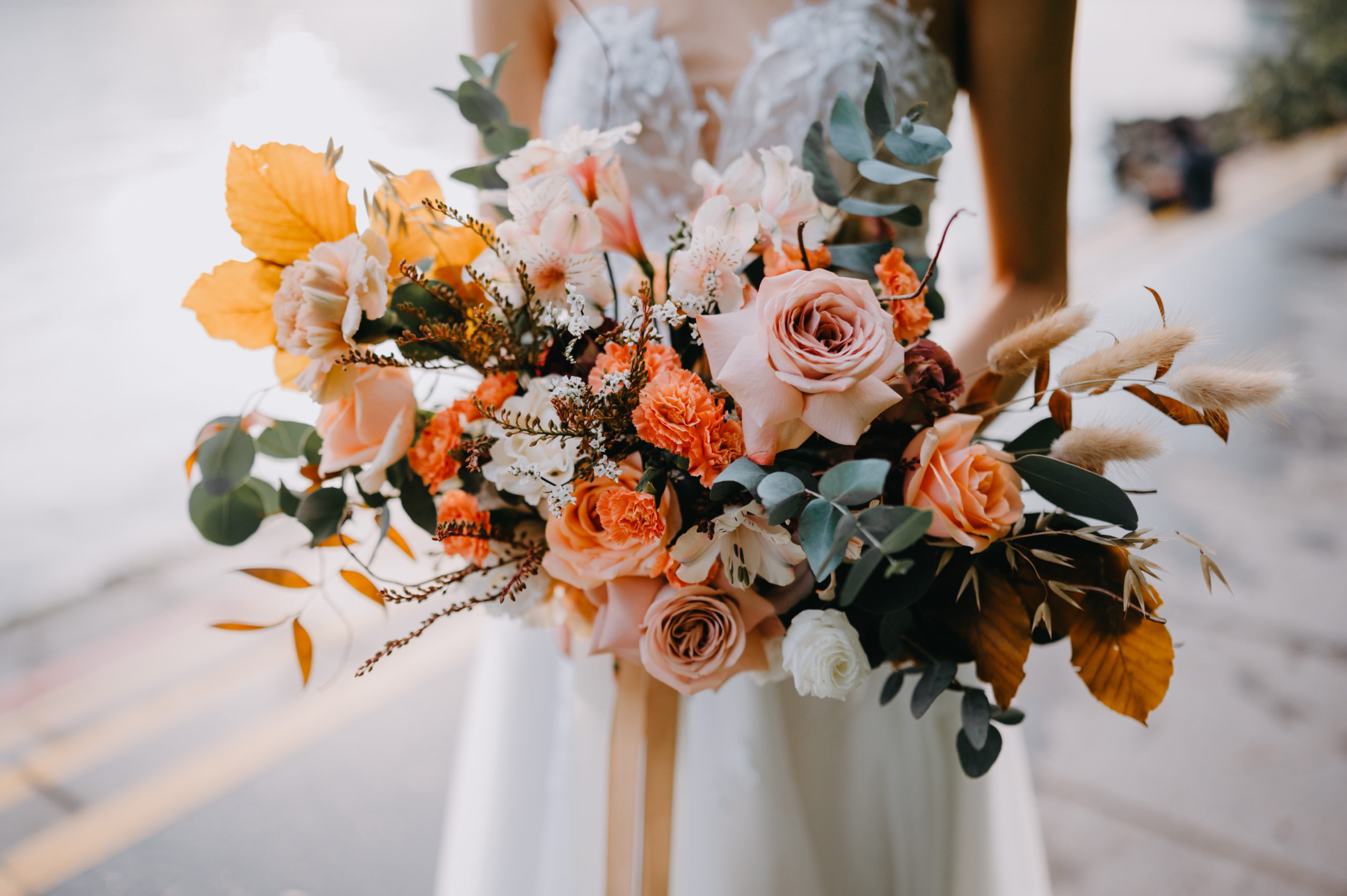 From rustic, whimsical to romantic floral designs, you can definitely find one to suit your taste at Liz Florals. Read on to get to know the person behind one of Singapore's top trusted floral vendors!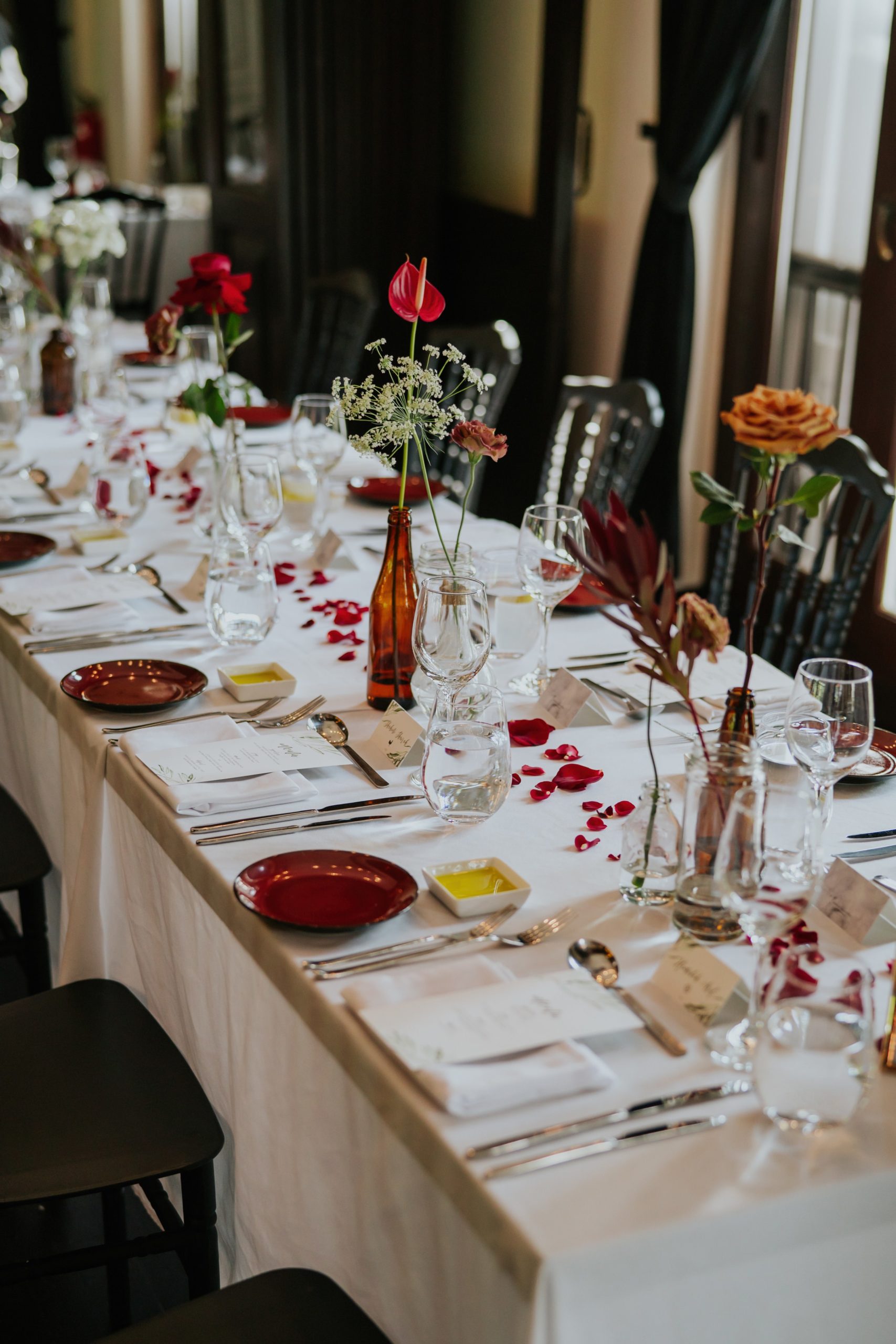 How long have you been a florist?
I've been dabbling with flowers for about 1.5 years before jumping in full time! Time truly flies - Liz Florals is 4.5 years full time now!
What got you into this trade?
I've always romanticized the idea of being a florist and surrounded by flowers all day (don't we all? Haha). Gave it a shot to learn a beginner's course as my previous company Holmusk was highly supportive of our learning skills outside of our work. Got interested and pursued the professional route, and this hobby turned into a side business and then a full time one!
How do you approach floral design in general?
I like to keep client's preferences as my top priority when arranging something special for them. No two bouquets are the same, and I challenge myself to keep creating each time differently
Also, getting myself in a positive mood and mindset helps a lot when designing!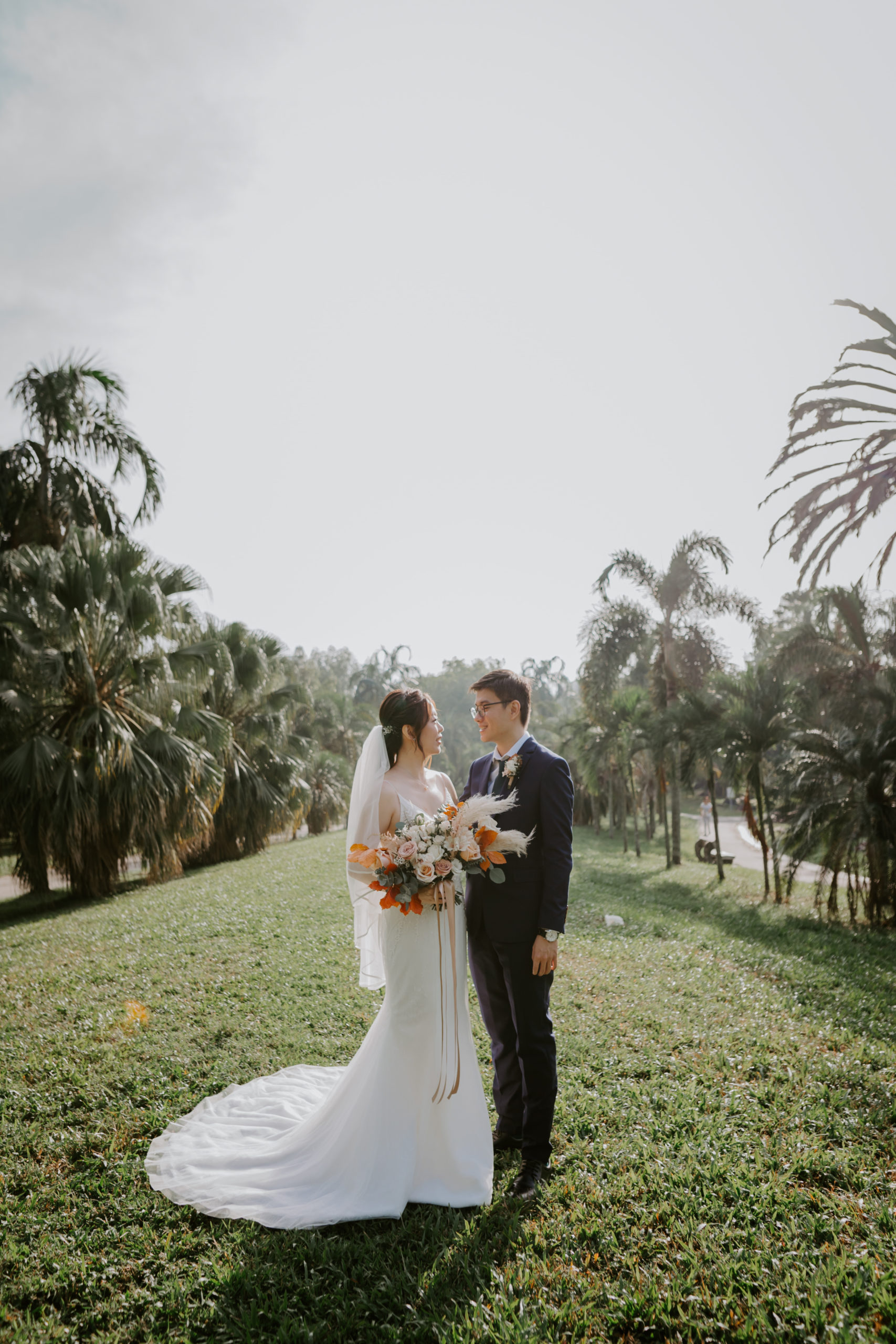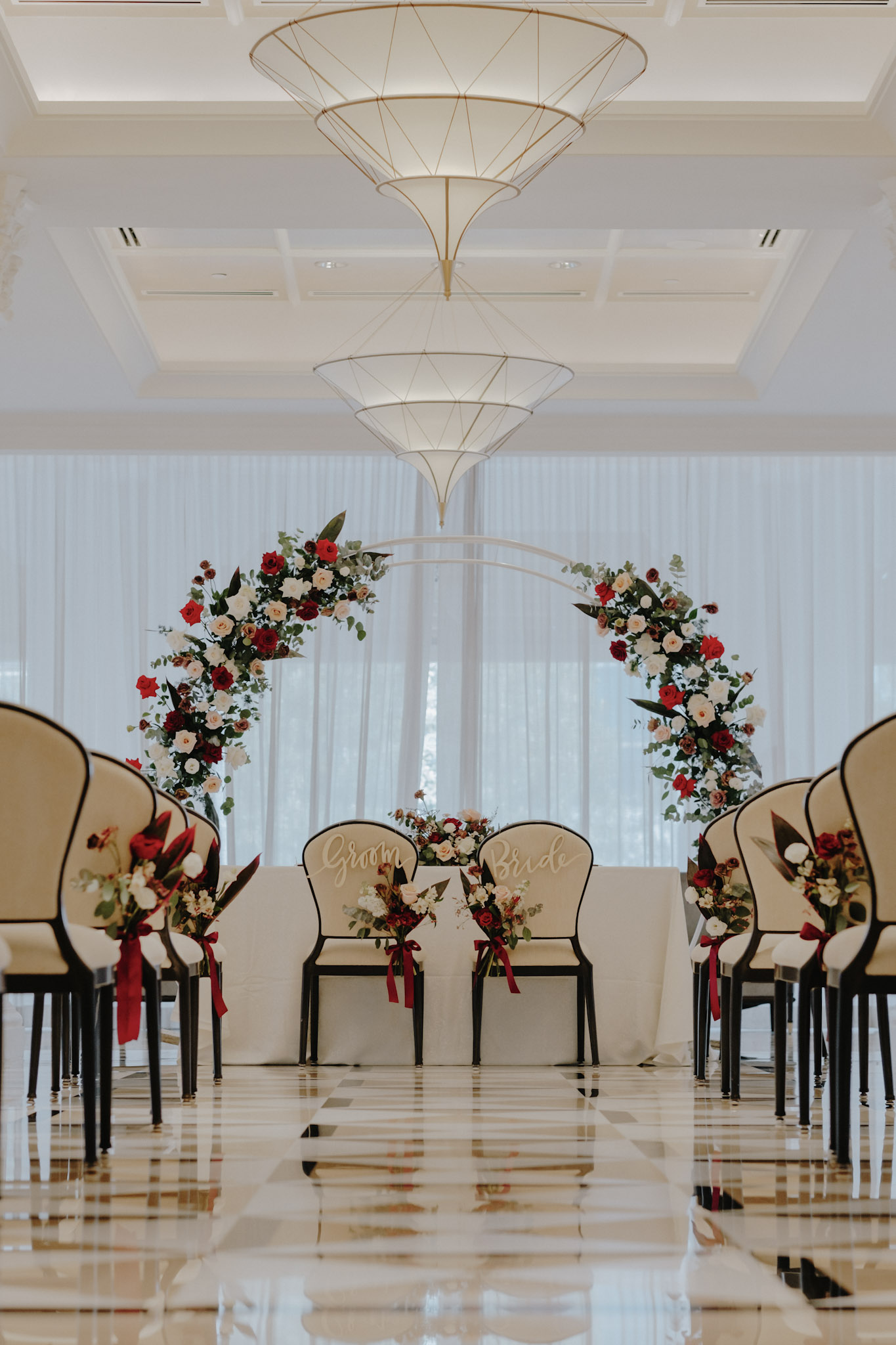 What is your favorite flower and season to work in?
My teacher from Nobleman School of Floral Design told me that not having a favorite helps keep creativity alive - and every flower arrangement is made will be his favorite then. I love this concept and try not to play favorites!
However, you will tend to see particular roses or alstroemerias in my arrangements as I notice how versatile they are. The clients commonly request them!
What are your favorite tools of the trade?
Floral tape and cable ties! Almost anything can be resolved by these two items when it comes to flower arrangements!
For the tapes, we usually use them for our boutonnieres and strengthen some flowers' stems. For cable ties, it is generally used to secure foams and flowers during setups!
How Has COVID-19 Affected Liz Florals?
Many weddings are smaller scale now, with more couples opting for personal flowers like bouquets, boutonnieres, and car decorations, instead of large scale ballroom decorations.
That being said, couples still focus on solemnization decorations, which gave us many opportunities to try out different styles for those decors!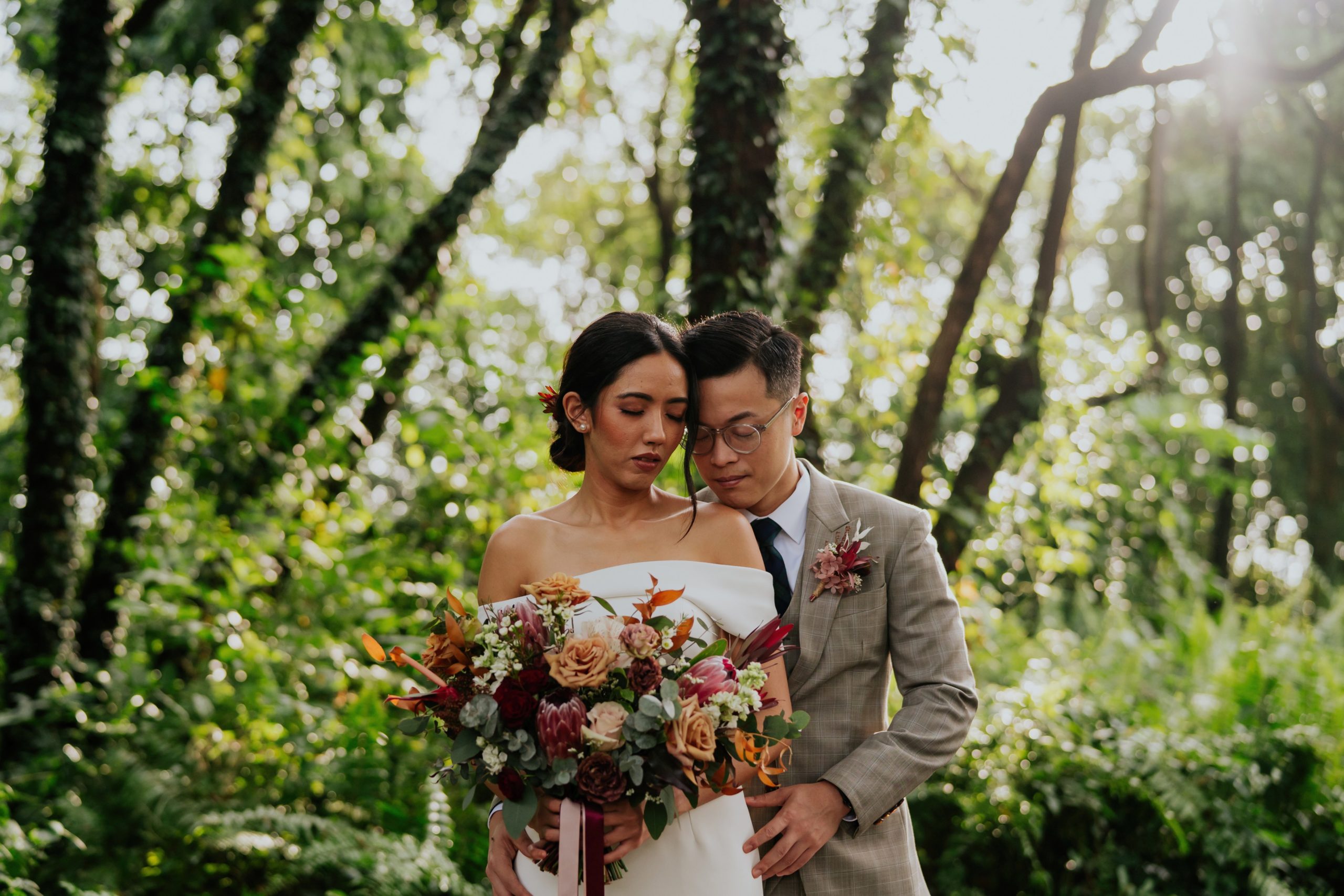 How has being a new Mum affected your business?
It turned things upside down at first! Took some time post-partum to get back in the groove and find a balance with florals and family life. Being mindful of my time helps a lot - where I try to be present as a florist when at work and a mum when I'm at home.
Being a new mum is also why we are getting extra pairs of hands and FlorLiz (florists) to manage the wedding season coming up! True be told, I'm still getting the hang of things every day. It's been about five months post-partum, and managing the business alongside being a Mum, a wife, a daughter, and preserving my self-identity (and how it has evolved these days) hasn't been easy! It's taken a lot of effort to be productive about my time.
It's also a constant learning journey to give myself a lot of grace, and I remind myself daily to let go of things that I cannot control & focus on those that I can. Definitely have a newfound respect for all mothers!!
Anything new that Liz Florals is working on / to look out for?
We are launching some Everlasting Bridal Bouquets made of preserved and dried flowers and foliage! These are great if you are comfortable with a small bouquet. They also look good as home decor that lasts for months or even years, with colors fading over time!
We also have online classes coming up! Check out our Zoom classes (https://1lovebylizflorals.cococart.co/) to learn flower arrangements at the comfort of your home and have the materials all provided for you!
With regulations easing, you'd be seeing more wedding decorations done by us on your feeds, so do stay tuned!
If you are a massive fan of fresh flowers, do remember that we have 5% off our flower items (up to $100) for confirmed clients of Wedding Crafters!